Intel assembly AC 7265 the best board wi-fi network
Who does not want a Wi-Fi more rapid and more stable? That was the idea when I started to change my network card in your laptop; It is unacceptable to have better connection to the phone as the laptop.
My laptop, Acer Aspire V Nitro (VN7) came with a network card Atheros. As is known, the Atheros cards are not the best; And how I want to have stable connection, put the cart a network card Intel AC 7265, which without doubt is the best wireless card currently on 5 Ghz, and almost as good on 2,4 Ghz as board Killer wifi 1525, which ironically, is also made by Qualcomm (Atheros).
Among other boards Wi-Fi, AC 7265 Intel network card is a very economical and in addition, Wake On Lan accept, Cam rare for a wireless network card.
Besides the old card QCNFA222 Atheros, which reached maximum 300 Mbps network card Intel AC 7265 867 reach Mbps actual download speeds high. In tests able to draw AC 7265 560 520 Mbps download and upload with speedtest Mbps. These results are very good for a wireless network card.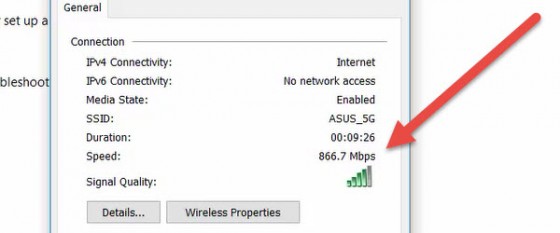 7265 AC connection is very stable and is kept stable across all applications running on PC.
Returning from standby is quick, while the connection is made just before the image appears on the screen.
Intel AC 7265 is a network card that will make you forget that you are using a wireless connection. Just like you cable net, as long as you stay within range.
Using Intel's range is about 7265 40 AC-60% higher than with Atheros, but is more stable. Disconnection is barely even where you do not expect to have coverage.
For the first time since I took the laptop, I better coverage than the phone, incredible!
Without doubt, Intel AC or AC 7265 7260 is the best wifi network card at this point.
Recommendation!
If you want to upgrade, carefully study your laptop and see what you have network card slot. You have to unscrew and to forget, or to seek the support forums.
Are two slabs of wi-fi network: M2 and mini PCI.
Price Intel AC 7265 (wireless card)