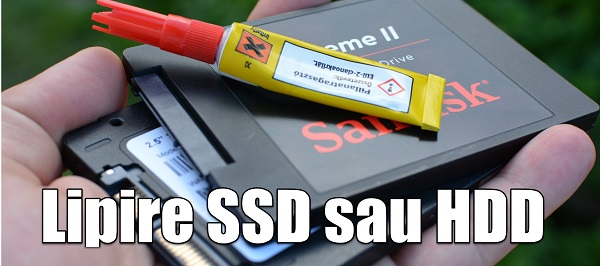 A partition of several disks…. for what is possible
Even if you have the impression that this tutorial will not be used immediately, it's a good idea to understand how dynamic volumes work in Windows. It's good to know how to make a partition from multiple drives.
You will also understand how some configurations are made on the servers, where the volume space needs to be very large.
Why merge multiple drives into one partition?
A few days ago I installed Bitcoin Core on Windows. While installing, I realized it would take a long time, because it has to download the blockchain.
This blockchain has some 240 GB and is steadily growing.
During the download of the hard drive that I chose to place the blockchain, it was a load of 100% and the writing speed was a few KB / s.
It lasted about 3-4 days….
SSD blockchain download - A multi-disk partition
When I realized the HDD was a wreck, at this task, I decided to download the blockchain on a SSD.
Unfortunately for me, I only have two SSDs, one 240GB Adata and one 120GB Sandisk.
The blockchain has some 243GB, normally does not fit on any SSD.
The solution: gluing the two SSDs at the software level
Joining two or more drives in a single volume, partition, can be done very easily with Windows or a partitioning program like EaseUS Partition Master.
I have chosen EaseUS because it is more stable than the Windows utility, and a plus has other useful options.
How do two or more SSDDs or HDDs merge into a single partition?
Watch the video tutorial…
Download tools used in the tutorial:
Tutorials on the same topic:
Installation M.2 SSD and SSD performance difference vs sshd
Install NVMe SSD on older motherboards
How to connect a network hard disk to OpenMediaVault (network storage)
Hard disk cloning or how we copy all content from one hard drive to another - video tutorial
A multi-disk partition - video tutorial