4K for everyone! We 4K TVs, but we can not see them filming your moments with Panasonic Lumix 4K G7, which is a type mirrorless camera, greatly inclined toward video recorders 4K quality at good price. And if we do not have TVs 4K what? We will have, and then we are glad we filmed 4K.
Until now filming 4K quality was reserved for machines over 1000 euros. Panasonic Lumix G7 democratize video quality and features at a very affordable price. Basically G7 is cheaper than entry level DSLRs, and offers much more.
When it comes to photos, Lumix G7 do a good job, but can not compare with the best DSLR's. Resolution and JPEG algorithms does not help too much. However, generated G7 pictures are pretty good, and only an expert eye can distinguish. That is understandable given the somewhat smaller sensor (APS-C than or Full Frame).
But it does not matter if 4K photos when we dream, and I do not mean just the resolution. I mean the color, detail, dynamic range, etc.
Peak sensor on G7 is better than the one on GH4 (his older brother), costing twice as much. In low light Lumix G7 has 1 stop over GH4.
I did some filming with the Panasonic Lumix G7. The first shots I was a little thrown back, nor do we monitor or TV 4K; The details are incredible, perfect color and dynamic range ....
When I compared Nikon D5200, I did not believe it, though Nikon's 1990 was done; It seems like watching a movie on VHS wedding, I thought that these are the core DSLR ...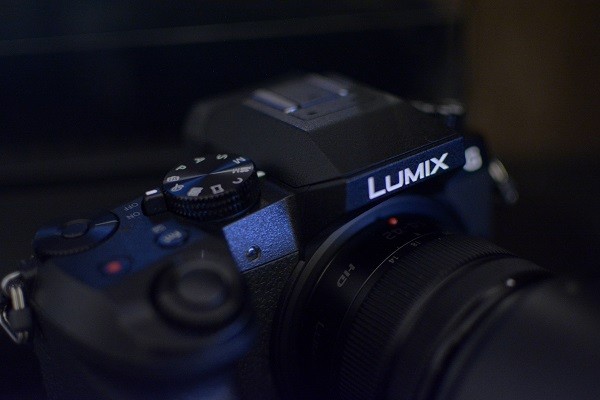 Panasonic G7, 4K quality at good price
Some views ...
Auto focus:
It's like DSLR with double cross type phase detection, all within at how fast the move. At first it seemed that neither focuses, as do the fun ...
Panasonic's patented technology is called DFD, that "depth from defocus". Basically it is a set of formulas that the camera applies depending on the focal length, the lens characteristics and the defocus in front and behind the subject. Who knows how it works, what is certain is that going, and going very well even in the dark.
Manual control
In a word excellent. Everything is at your fingertips and you can usually rebook buton on almost any device.
Photo quality
If D5200 Nikon's i'd give 9 note, Panasonic's Lumix G7 I would give a 8-8.5 because JPEG files could be better. With RAW does not have problems, but the JPEG could be better.
Ergonomics
A camera can make the hottest pictures or movies in the world, if you do not feel good about it, nothing, "where love is not ...". Fortunately Panasonic G7 is a comfortable and easy to use device. Maybe if some buttons were slightly higher, it was perfect.
Battery
Great, almost 2 hours of video 4k. What can you want more?
Filming 4K
The money ... In any normal budget, that quality is incredible. Youtube find comparisons between GH4 / G7 and professional cinema room, Red Epic, Arri Alexa, etc. Of course, now you can not say it's a professional camera, but the image quality is unbeatable in the consumer segment.
Full HD 24 / 50 / 60 fps
I almost forgot, this room shooting and full HD. Perhaps most interesting is the 50 hfr site fps for us in Europe, if you slow down, slow motion you can get a very good quality. For that do not forget, you have 1 / 100 Shuter speed.
I put aside many functions to quickly remind you:
4K photo with pre burst, start / stop and burst 30 4K pictures per second of which one you choose.
Snap video, video 8 seconds to rack focus.
Facial recognition up to 6 sides (go well)
Post Focus, Focus snap the picture and after.
Focus on eye nearest automatically
Time lapse several consecutive photos mounted in a video
Stop animation, the guild's Gopo
HDR images unreal
Multiple exposure for pictures with ghosts.
Profile picture complex (CinelikeD and CinelikeV)
Zebra for warning about over exposed areas
Focus peaking, manual focusing aid
If you want to know details about this room, please email me the reviews, do not want to bore people.
Panasonic Lumix kit lens G7 14-42mm (at f64)
Video Review - Panasonic G7, 4K quality at good price