The perfect position for a Wi-Fi router wireless home map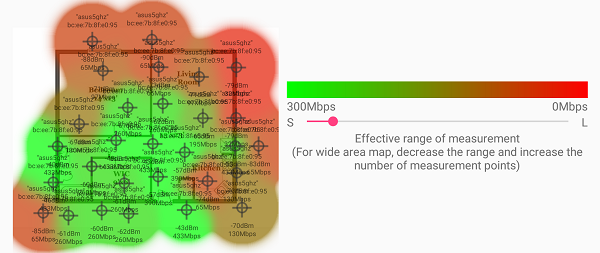 The perfect position for a Wi-Fi router wireless home map
No matter how powerful a Wi-Fi router is, we never seem to have the perfect signal all over the house or on the terrace.
The weak signal is felt when we have walls made of reinforced concrete or thick brick. At the same time the signal becomes weak when the router is behind a wall and the signal does not perpendicular to the wall, then the signal practically ricochets and only a small part passes through the wall.
Important to know:
The speed and maximum distance of the Wi-Fi signal is measured in the field open by the manufacturer.
Wi-Fi weak signal solutions!

Solutions are many, ranging from range to repetition, we have a choice. The only thing is, before we make any move, we need to know how we are dealing with the signal in all areas of the apartment, house, terrace and / or yard.
How do we find out the power of the Wi-Fi signal in different areas of the house?

Of the apps we found in the play store, I chose two, which are free.
1. Wi-Fi Visualizer (to me it works perfectly)
2. WiFi Heat Map (to me is cam buggy)
Both applications do the good job by signing the places in the house with the signal strength.
Signing places is done on a sketch of your home, or on a drawing you can make on the paper, then post it.
How does the map look like with the power of the Wi-Fi signal in the house?
Wi-Fi Visualizer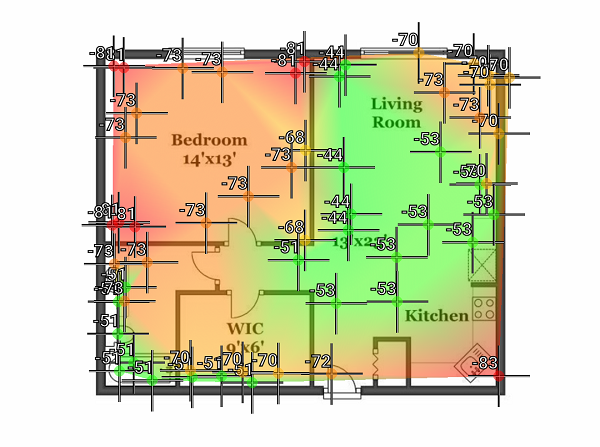 Wi-Fi Heat Map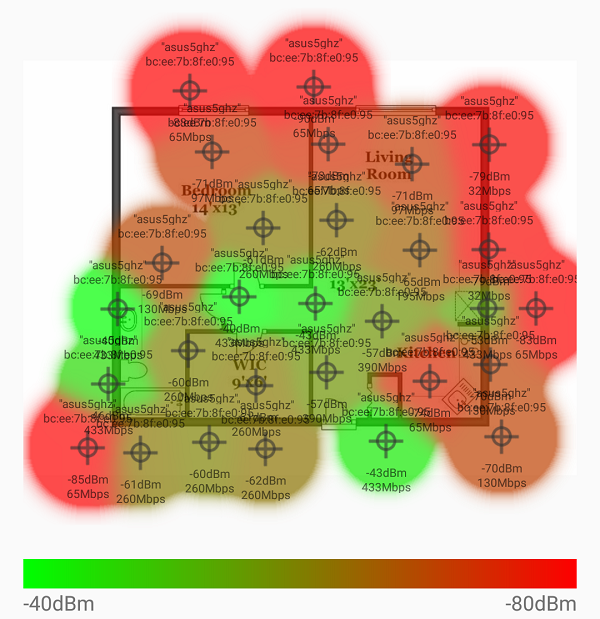 Related Tutorials:
WiFi signal amplification weak
Find your wifi password for any network
Netis, a router and repeater capable, small and very cheap
Survival in the jungle WI-FI - WLAN channels
Increase wireless bandwidth in channel bandwidth

The perfect position for a Wi-Fi router wireless home signal map - video tutorial