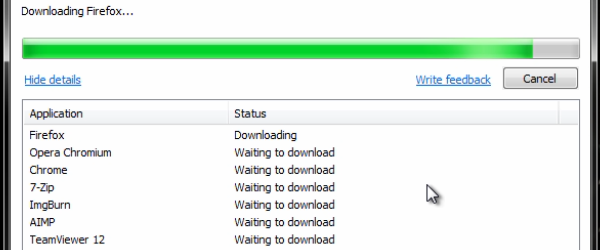 Program that you install all the software once
Hello friends, today's tutorial we'll see how we can install easily, quickly and automatically, all the applications we need as we do an installation of Windows.
Routine after OS installation is tedious, time-consuming and is the main factor that discourages us to get down to installation or reinstallation of Windows.
After you install Windows have a lot of work:
- you go to each site of the application you want to install.
- look for the Download page within the site.
- you need to check if the 64- or 32-bit version of the application is available on the application's website.
- wait for all the applications you want to install to download.
- run each executable separately.
- for each application installed by you you have to go through the installation wizard (steps), uncheck the toolbar they come with or uncheck the other applications that come with the application you are installing.
All this routine consumes valuable time!
Ninite program that you install all the software once
What is Ninite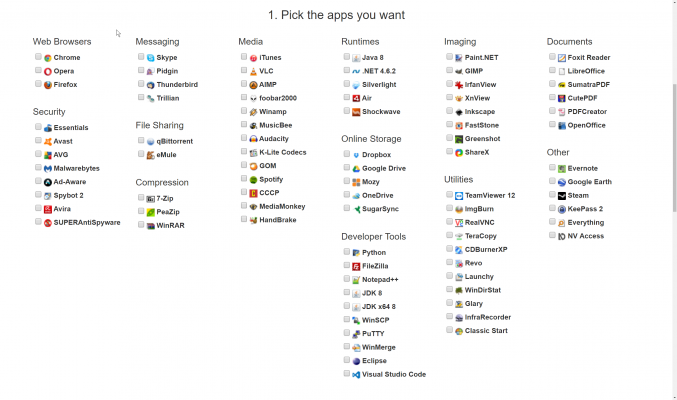 It is a site that you access once, choose from a list the applications you want to install, and finally we generate an executable that will need to download it once and that will contain selected new applications.
What disadvantages have, using Ninite?
A disadvantage is that you must have an Internet connection executable can automatically download new applications chosen.
Another disadvantage is that the list of applications that you can select is quite small, are not available games or heavy commercial software like Adobe Photoshop, Sony Vegas, Camtasia.
What advantages we using Ninite?
- we no longer visit each site separately
- we no longer have to be in front of the PC to manually go through the installation steps for each application, Ninite downloads and installs them all automatically.
- we no longer have to manually check if the manufacturer also offers the application for 64-bit operating systems.
Ninite automatically downloads and installs applications 64 bit if Windows is 64 bit as and where Windows is the 32 bit.
- if we already have one of the selected applications installed when we have generated the Ninite executable, it will automatically skip it and proceed to install the applications that we do not have installed
- Ninite executable will always download the latest stable version of the selected applications
- will automatically uncheck all the optional toolbars or applications (bloatware, junk apps) that come with selected applications
- will automatically skip over request restart the computer for applications that are used to ask this after installation
- if the operating system language is Romanian (or any other language) Ninite installs selected applications in the language of the operating system.
What is Ninite is not magic but saves your lot of time, saves you headaches and you can encourage them to you install or reinstall Windows operating system, making the routine after installing the operating system, look like child's play.
Download the
Official website Ninite
Video tutorial - Program that installs all your software at once