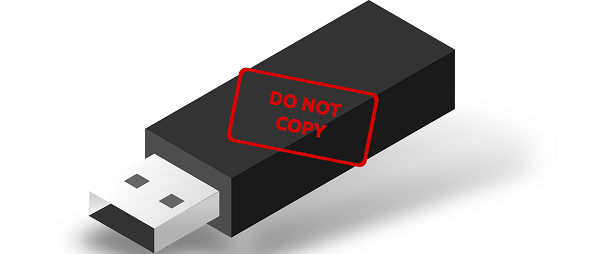 What is it about in the USB Stick Copy Protection tutorial?
At your request, which you addressed in the comment box, we searched for and found a USB stick copy protection software that helps us protect usb stick copies, SD memory cards or any other device. external storage. Thus, no files can be copied from a USB stick.
Why do we need to avoid copying files from memory stick?
The main environment in which this method of protection can be used is in the business environment, when we do not want the files on a storage medium to be copied.
Similarly, this method of banning copying from memory sticks is useful when lending someone a file stick, which they can see but cannot copy or modify.
What is the method of blocking a USB stick when copying
After doing some digging, I came across a commercial software that offers five days of unlimited trial and works very well on Windows without the need to install software on other PCs.
The program is called USB Copy Protection and works by creating a container to which access is made based on rights.
In principle we can have three users plus administrator, who can access the files and who have different rights. For example, user 1 can only view files, while user 2 can copy or delete files.
Bonus, you can use the stick normally
In principle, it is easy to use the USB Copy Protection application, and in addition you can use the stick normally. That is, you can put the files in the container, and they will be covered by protection, but you can also put files in the root, next to "executable", files that will not be affected by this application, rights or container, but you should know that the files you put "next to" the container, in the root of the stick, will be able to be deleted and copied without problems.
Where do I download the USB Copy Protection software
Download from the official site
Similar tutorials
Video tutorial Protect when copying USB stick