RAM Disk Faster Than SSD!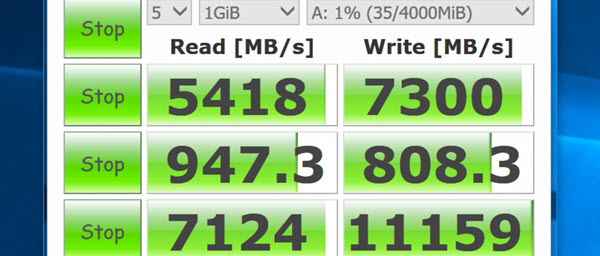 Everyone already knows that a fast PC needs fast storage, otherwise it can not be so fast. Storing from the PC at this time is the only component that slows down your PC.
There are several types of memory on any computer, some of which are faster, others are slower.
The PC memory triangle is:
1. Processor Cache
2. RAM
3. SSD or HDD storage
Things are so: The processor needs data to process. This data takes them straight out of the cache. When the cache of the CPU closes, it follows the RAM, which is the cache of the processor as well as the speed. The last memory accessed when the RAM is finished is the SSD or HDD.
RAM is very fast.

RAM is accessed directly by the processor, it must be extremely fast and wear-resistant. DDR4 3200 memories can reach a the speed of 25.000 MB / s.
What is RAM Disk?

RAM Disk is a virtual disk that is made from the available RAM.
A RAM Disk can do anyone
What is the good RAM Disk?
1. Testing very fast SSDs
2. Running frequently used applications
3. Speed ​​up heavy running applications
4. Cache for video and graphics applications
5. Protect your SSD from intensive storage applications
Disk Drive on RAM?
The SoftPerfect RAM Disk is perfect for creating a RAM based disk.
How to Make a RAM Disk?
1. We install SoftPerfect RAM Disk
2. Press "+" to make a RAM Disk
3. We choose a Disk size (about half of what's available)
4. We take a picture to save the disk when you shut down your PC (image on the fastest disk)

Related Tutorials:
Unlimited online storage on Google Drive
Seagate Backup Plus 8TB review, an external hard drive very quickly
Windows 10 cloning, copying from HDD to SSD
Intel Optane 900P review the SSD that brings the change
Sandisk Extreme USB 3.0, fast and affordable stick
The fastest USB stick hand assembled 3

RAM Disk faster than an SSD and is already on your PC - video tutorial