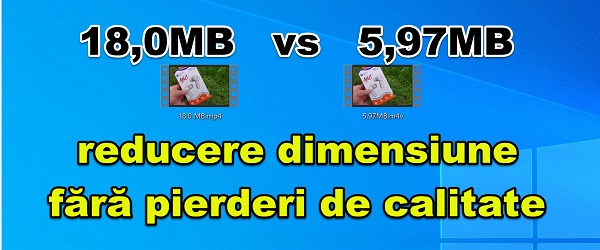 What is the Lossless Video Size Reduction tutorial about?
The video tutorial Reducing the size of video files without loss is about how we can reduce the size of a video file without losing quality.
Why reduce the size of video files?
How good it would be to be able to reduce the physical size of objects.
It would solve the problem of parking spaces and storage places in homes.
If in reality you can not reduce the size of objects, in the digital world the size of files can be reduced by compression.
You can reduce the size of video files that you've gathered over the years to take up less disk space.
Compress or compress video files
Using a modern codec, such as H265, also called HEVC, we can greatly reduce the size of video files.
This can be achieved thanks to the algorithm used in the H264 codec, which compresses video frames much more efficiently.
Compression and implicitly size reduction is essential for video streaming services such as YouTube, TikTok, Netflix, HBO, Facebook, etc. They can suffocate in traffic, without a codec that makes video files as "thin" as possible.
How come there are no quality losses?
Due to the efficient compression mode and the way this codec works, the video files transcoded with the H265 codec do not show quality losses.
There are losses, but they are not visible.
We also have two disadvantages, which will not affect too many people
Resource consumption slightly higher at H265 than at H264
Editing will be more difficult due to complex compression
The phones have the option of shooting in H265 in the camera settings
Take a look at the camera settings in the video settings section and you will find the option to shoot with the "Efficient" codec "HEVC" or "H264".
Thus, using the H264 shooting option, the footage will be smaller without visible quality loss.
What software can transcode video files into H264 to reduce their size?
HandBrake is the natural option, because it is free and offers multiple options.
---
---
Other video tutorials encoding, editing, etc. video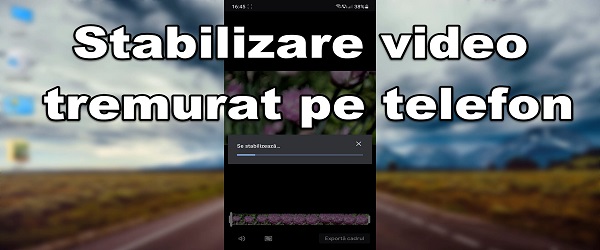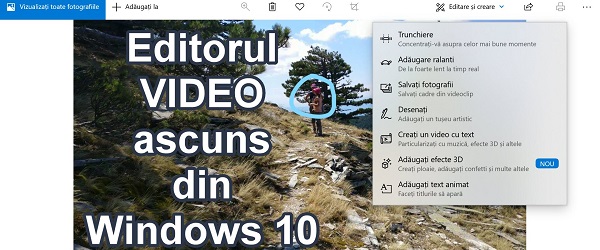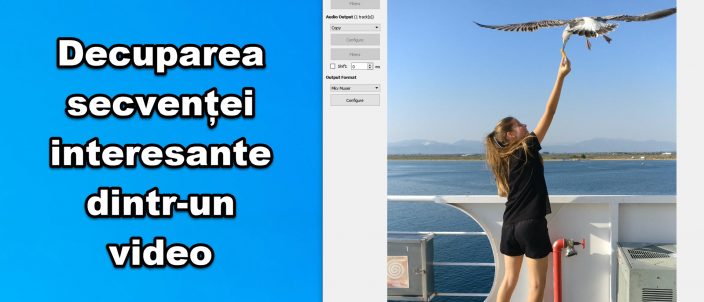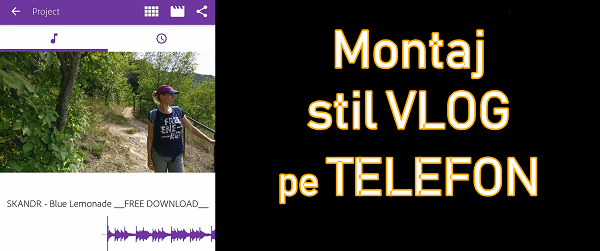 Video Tutorial - Reduce video file size without loss