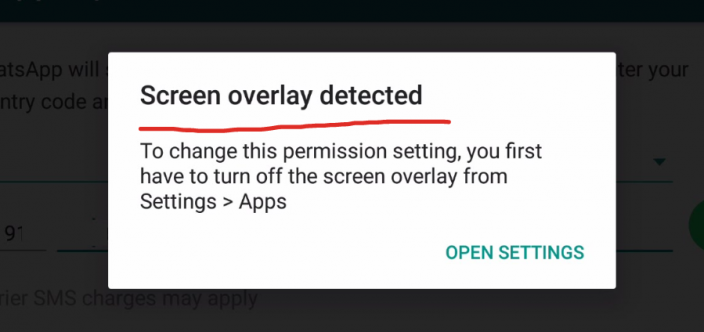 Overlay detected - error - Screen overlay detected - video tutorial
Lately, more and more people are hitting one of the following errors:
1. Overlay detected on screen
2. Screen overlay detected
Why are errors occurring with "Overlay detected overlay or Screen overlay detected?
On Android, some apps run all the time on the screen with buttons or notification bubbles. These "layers" overlap with other applications and sometimes errors occur.
Screen overlay errors can take many forms.
1. You can not install an application because "Overlay detected on screen"
2. The installed application can not claim rights (location, contacts, storage, etc.) because "Overlay detected" is detected.
3. The installed application with all rights can not start because "Overlay detected".
4. Some apps will not work at all until we stop the application that gives us the error "Detected overlay on screen".
5. When installing or running applications, the on-screen buttons can not be pressed.
What's the solution for overlaying on-screen apps.
We have two solutions:
1. Temporarily cancel the right to "show over other apps of the" X "application that is causing trouble. That's what we do if the "Y" application is disturbed only during installation or while granting rights.
2. The final cancellation of the "X" application overlay that blocks the launch or running of applications.
How to temporarily or permanently cancel the rights of "display over other apps:
1. In Android SETTINGS:
2. Applications
3. Menu or right wheel
4. Special access
5. Shows over other apps
Here, you temporarily or permanently withdraw the right of the "to-face" apps.
Careful!
If you permanently revoke an app's rights to show over other apps, certain app features will no longer work.
For example, in the case of Facebook Messenger, char balloons will no longer work if you withdraw the Facebook Messenger app from showing over other apps.
Overlay detected - error - Screen overlay detected - video tutorial