Shorter links for SPIONI AMATORI with statistics and IP addresses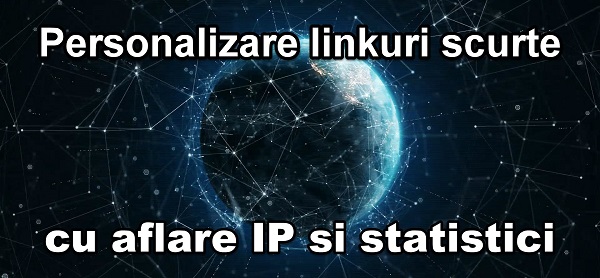 Links as generated on sites are quite long and difficult to remember. That's because they are also made for the search engine, not just for visitors. Shorter links for SPIONI AMATORI with statistics and IP addresses
The solution for embellishing links.

The solution to digestion (what does that mean?) Of links is shortening them. Because site owners do not want to shorten links because of SEO, we need to use some external services to generate smaller and easier to remember links.
We do not get shorter URL shortners, BUT!

On the net there are a lot of services that shorten links. But once we've solved it with the overweight link, we notice that it's hard to remember, because it is randomly generated.
The solution for short link customization is bit.do service

bit.do is like a multifunctional knife for shortening links
What does bit.do give us?
1. Shortening the link

Here is nothing special, just shorten the link
2. Customize link

Here's the trick, you can do whatever link you want, for example "bit.do/cristi"
3. Stats for link access

In a page created with the short link, you will have the number of link hits
. Finding the IPs from which the link is accessed

You can find the IPs of those who have accessed the link and the location where the IP address is registered.
5. You do not need to log on to bit.do

A major advantage in using bit.do is that you do not have to account for it. All options are available for free and without logging in.
Shortening links has never been more pleasant. You simply have all the options you've ever thought of.
The little spy, or the little curious…

bit.do also goes for amateur spies or for the most curious, because we can find out from a management page created with the short link, how many times the link was accessed, and what IP addresses it was accessed this short link.
Other Related Tutorials:
Short links for AMATEUR SPIES with statistics and IP addresses - video tutorial