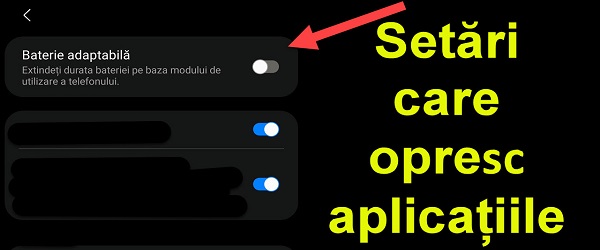 What's in the Android Settings tutorial that annoyingly stops apps?
In the video tutorial Android settings that annoyingly turn off apps, I'll show you the settings in Android that you need to go to if you want some apps to run in the background without being turned off by the system
There are settings that are in Android for energy saving, but which can sometimes be annoying, because they stop the applications we want active in the background.
Why do some apps stop in the background with the screen off in Android
The settings that make some applications shut down in the background are meant to help save energy and thus better autonomy.
The Android operating system has some mechanisms that detect applications in the background, set their priority, and stop them if they feel they should not run in the background with the screen off.
Unfortunately, these smart devices in the Android system sometimes interfere with our plans, and it's good to know how we can take control.
Android settings that annoyingly stop apps in the background
When you listen to online radio stations in certain applications, they suddenly stop
The most annoying episode was a few days ago, when we were listening to an online radio station connected to a Bluetooth speaker.
After about 10-12 minutes of normal operation, the music stopped. I had to unlock the screen and turn on the music again, in a weird way, pause and play again.
I thought that was the way the mechanism was Pickups from Android, which if I set it to "unrestricted" the app will run, without stopping.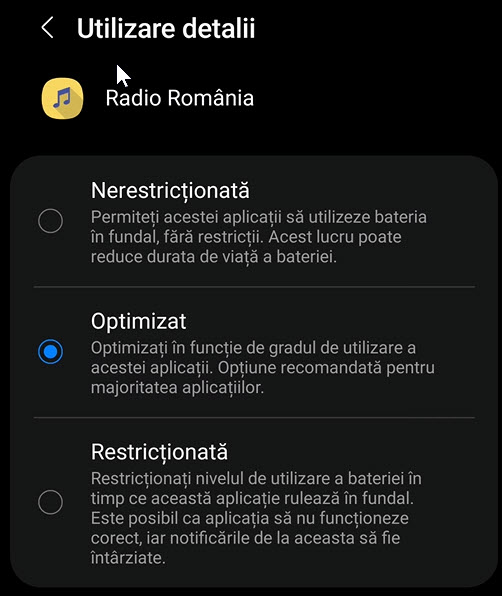 Wrong, even after I gave it "unrestricted", the music still stopped.
It looks like there's a new, default mode on Samsung called "Adaptable battery". This is an algorithm without settings, which stops things in the background. The only possible setting is to turn it off.

This "Adaptive Battery" setting may be called different depending on the phone manufacturer, but all phones have battery settings.
Another "bandit" feature that turns apps off in the background…
Another setting you need to know is "Use limits in the background"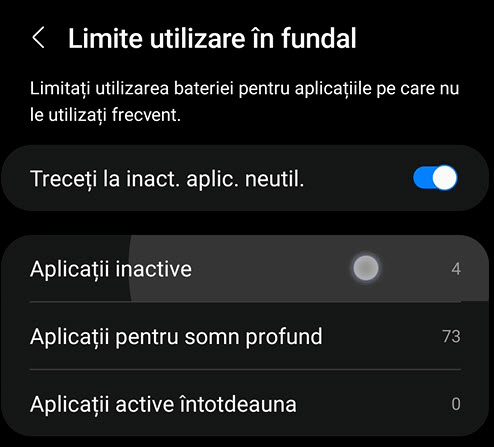 Here also "artificial intelligence" works, by creating lists, 3 in number, with applications depending on how much they are used. The list is as follows:
Inactive applications (this is the list of applications that occasionally run in the background)
Applications for deep sleep (these are asleep forever and do not run at all in the background)
Always active applications (this is the white list where you can put applications that you want to run unrestricted in the background)
Why are there so many power saving features?
The multitude of saving settings overwhelms us, but we must keep in mind that they were not all introduced at once. There are modules that have been removed from each other in different versions of Android.
Probably in the future they will come together in one place, under one setting with several options.
As operating systems develop dynamically, we can sometimes come across settings that seem to clash.
Autonomy and battery tutorials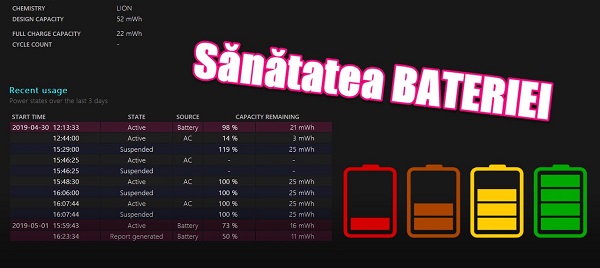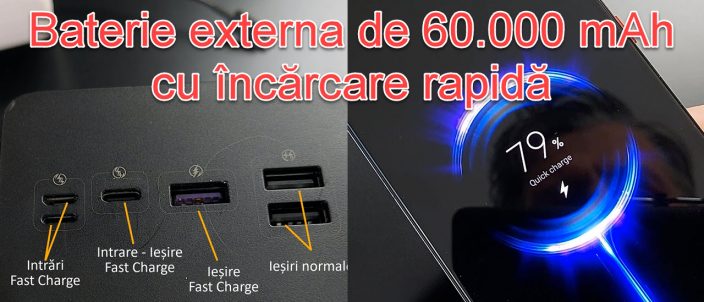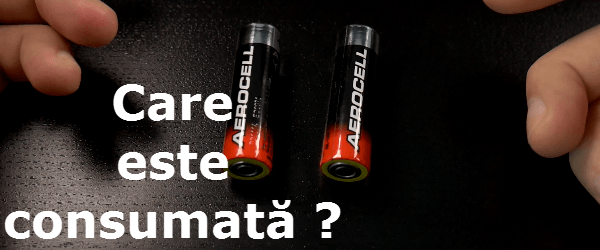 Android settings that stop annoying applications - video tutorial