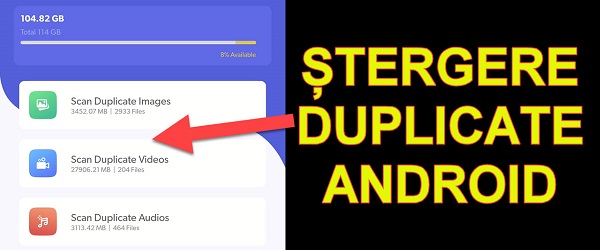 What is the tutorial about Deleting Duplicate Files on Android Phones?
In this video tutorial (Deleting Duplicate Files on Android Phones) I will introduce you to an Android application with which you can find and delete duplicate files from your phone or tablet.
Where do duplicate files come from on Android?
Over time, pictures, videos, audio files, and duplicate documents gather on phones.
Either we copy them incorrectly to another folder, or we receive duplicate files, or we download the same documents more than once; Duplicate files over time.
Why delete duplicate files from Android
Storage on phones is limited and therefore, when we have duplicates in the phone, they consume unnecessary space and can make the phone difficult to move.
When the phone is new, we may not feel the effect of duplicate files, because there is enough space.
As time goes on, the storage loads and any extra files hang "hard".
How do we delete duplicate files on Android?
As it is difficult and boring for us humans to search for files all over the phone and compare them with each other, the best idea is to use a dedicated application.
Android
These applications as well as the application Remove Duplicate File, helps us to quickly find and delete duplicate files from our phone.
The application I tested is a commercial one, which has some ads, but it works very well.
Windows
For those who want to clean duplicates from the PC, We also have a lot for Windows tutorials with deleting files on PC. Also, there are clean tutorials in Windows, for those who want their PC to move better.
CAREFUL
First of all, as always, because we are talking about deleting files, it is recommended that you make a copy of all the files. So that we can be calmer!
Similar tutorials on cleaning and deleting duplicates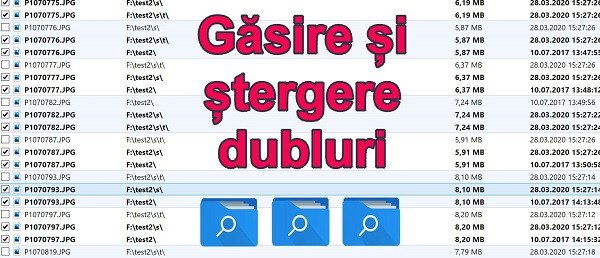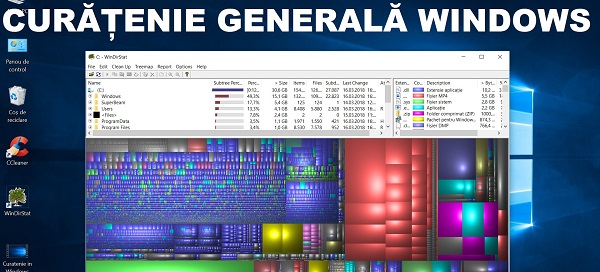 Deleting Duplicate Files on Android Phones - Video Tutorial