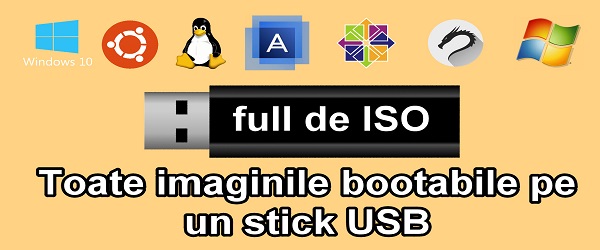 What is the USB ISO multiboot stick tutorial about?
In the multiboot USB stick tutorial with multiple ISOs, you will see how you can make yourself, quickly, in just a few minutes, a bootable USB stick with all the ISO images you want.
Why put more ISOs on a USB stick?
I'll take the example of a PC troubleshooter; He needs various software tools to clean, partition, devirus, and finally install an operating system. With the tutorial method you need a single stick for all this.
Ventoy is called the tutorial software!
windy it is very easy to use and is compatible with lots of ISO images.
The first time you download the archive with the Ventoy, unzip it, prepare a stick, launch the executable that will detect the USB stick (which must be empty), press "install" and you're done.
All you have to do is put the ISO images on the stick and start troubleshooting or installing operating systems on PCs.
What about secure boot?
Ventoy offers us in the options, the possibility to create a certificate to install in case the stick gives a secure boot error on a blue background. In the tutorial I went through the steps you have to do if you want to boot with secure boot enabled.
Similar tutorials - bootable sticks, ISO, debugging:
Video tutorial - Multiboot USB stick with multiple ISOs