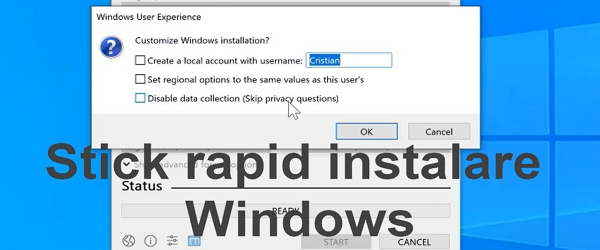 What is the Windows Quick Install USB Stick video tutorial about?
In this video tutorial ( USB stick for fast installation of Windows ) we will make a USB stick with Windows. So far nothing special, because I've been showing you how to make these Windows sticks.
We will make the USB stick for Windows installation with Rufus, which compared to the Media Creation Tool, can automate our installation, so that the process goes faster.
Rufus vs Media Creation Tool
The way the two tools, for creating a USB stick with Windows, work, is different.
I tried to install Windows 10 on an older laptop the other day, and with the USB stick made with the Media Creation Tool I couldn't install.
With Rufus it went smoothly.
It probably depends on how the two tools work.
Rufus offers good support for old devices, while the Media Creation Tool doesn't seem to want to install on old devices.
Why is that?
How to make automated USB stick with Windows?
Download Media Creation Tool (for creating ISO image with Windows)
Download the Rufus
Prepare the USB stick (save the data on it)
Make Windows 10 ISO image with Media Creation Tool
Open Rufus, select the stick and load the ISO image
Press start and choose your preferred options
…..follow the steps and instructions in the tutorial
Why am I using Windows 10 instead of Windows 11?
Windows 11, as nice as it is, seems to get along better with Windows 10.
Windows 10 has fewer bugs and glitches
Windows 10 collects less personal data
There was no difference in performance between 10 and 11
There are practically no serious reasons to switch to Windows 11 if you don't want to. It has support through Windows update and besides, users have gotten used to it.
Similar tutorials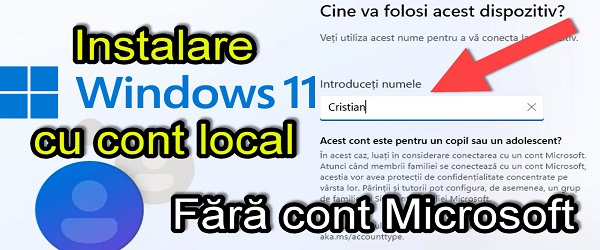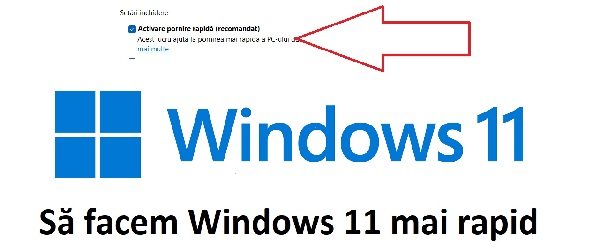 Video tutorial – USB stick for fast installation of Windows