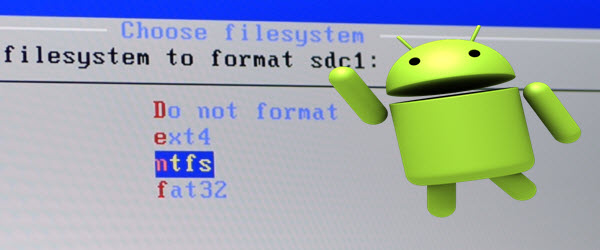 Persistent USB stick pc pc without loss of data at restart
Android x86 is an Android version for PC that can be run from a USB stick without the need to install Android on your PC. The problem with these USB live sticks is that they do not keep their data after the restart.
USB stick with Android for PC that does not lose the data at restart!

We found the best way to run Android on the computer without installing it permanently but at the same time keeping data between uses.

What method did I use for the persistent Android stick?

The creating a stick with persistence There are many. From creating stick images to sticking sticks.
But I chose another method.

Installing Android x86 on the USB stick.

In order not to bother with all the complicated settings, after a full day of testing, I chose to install Android x86 on the USB stick, just like I installed Android on my PC's hard drive.
Create a persistent Android x86 stick?
We need two USB sticks or a stick and a live x86 Android CD
Optionally, we need it SDFormatter tool, for correct formatting of the stick
The first stick (or CD) will have it on Android x86 (as I showed you in this tutorial)
On the second stick we will install Android x86 from the first stick
The steps:

1. Format the stick that we will install Android x86
2. Insert both sticks into your PC (one empty and one with Android x86)
3. Enter the bios and change Legacy instead of UEFI
4. Reboot and enter the boot menu where you choose the Android x86 stick
5. From the Android x86 boot menu, choose the last option, the installation option
6. From the disc list, choose the empty, freshly formatted USB stick
7. Choose to format the NTFS file system
8. Continue the installation wizard exactly as in the tutorial …… but ATTENTION!
Careful:
During installation, you will have a setting that you need to be careful about. I refer to the Windows boot change setting. You must select NOT, as in the picture below.

USB stick persistent Android pc PC without data loss at restart - video tutorial