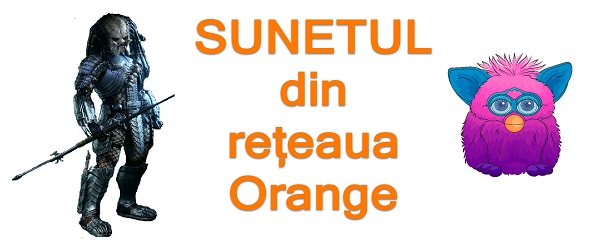 What is the article Strange Sound on the Phone on Orange about?
Today I'm going to make you listen to a strange sound from your phone on Orange. A sound that is heard when you call the Orange customer service number.
What about the weird phone sound on Orange during the phone call?
When you call the number 300 (Orange customer relations), at the beginning of the call, just before the robot enters, you hear a strange sound, like a kind of clown.
I guess it's an audio beacon meant to signal something, but what?
What do Orange customer relations say?
I called Orange, right at number 300, and after a few slaloms matching the numbers, I got in touch with an Orange operator.
I asked "what's with the strange sound", in short, he couldn't tell me what it was about, but he offered to call me in about an hour, hoping to find out something.
After waiting for almost an hour, trembling with anticipation to find out the mystery, the woman called me. Guess what, NOTHING. He told me that they also tried to call 300 and that nothing strange could be heard.
Please help me with information!
It is impossible to know or find out all of them. That's why I'm asking for your help. Maybe, if we use all our knowledge, we will come to some conclusion.
If you know, if you've heard, if you've read about things like this, please write to me in the comments.
WHAT'S WITH THIS SOUND?
The shy conclusion I came to.
To my ear, this sound is a combination of Predator (the monster in the movie) and Furby (the toy).
Some of you on YouTube have added that the sound is similar to the sound produced by chestnuts or Google Home.
I suspect this sound is an audio beacon meant to signal something to other nearby equipment or phone applications.
What is an audio beacon?
Un audio beacon is a signal that a device generates to signal the presence and other information.
Like the headlight in the port, an audio beacon signals the position / presence in the area and other information.
What are audio beacons used for?
During TV commercials, an audio beacon is sneaked into the background sound, which can be picked up by mobile phones that are nearby and hear that audio signal hidden in the commercial.
This audio beacon can provide valuable information for advertisers. I can find out the approximate number of views for each commercial, for different TV programs, which is the most watched moment in a show, so that the producer knows what you like.
Another use is in physical stores, where, in the background among the music, an audio beacon is also plugged in, thus establishing a contact between your phone and the store. Immediately to your phone will start running ads with tailor-made offers, even for products from the store where you are.
Similar tutorials, privacy / confidentiality:
Video tutorial - The strange sound from the phone on Orange