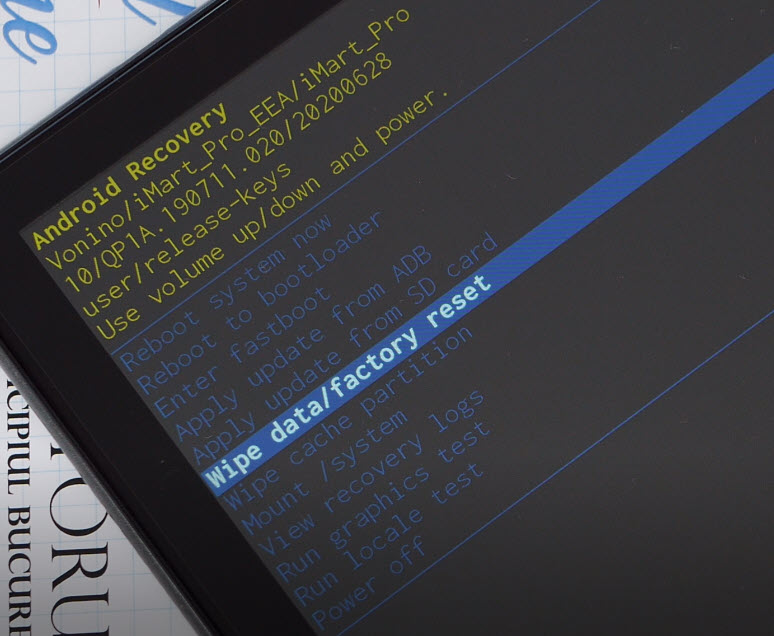 What is the Vonino iMart Pro School Tablet RED MDM reset and deactivation tutorial about?
I will show you the Vonino iMart Pro school tablet and we will reset and deactivate RED MDM.
We will do these operations because these tablets (Vonino iMart Pro) have an MDM application. It does not work properly and confuses children more than coming to their aid, now that schooling is being done online.
What is RED MDM why is it installed on the tablet?
MDM applications connect tablets and a server, because these programs show their usefulness when you have to manage a lot of devices and you have to do it remotely.
Applications like this RED MDM keep tablets under control, so you can perform various tasks, such as installing applications, changing certain settings, collecting certain data, and more.
A good analogy would be that school tablets are a swarm of bees that are controlled by the queen, ie the central server.
Why should RED MDM be disabled for Vonino iMart Pro tablets?
Once the RED MDM application is launched, it blocks access to settings and other parts of the operating system, making it impossible to use it comfortably.
Messages that appear when you want to enter settings or when you want to return to the Home page:
Access to this app (com.android.settings) is blocked by the administrator. Click 'Home' to proceed
Access to this app (com.android.launcher3) is blocked by the administrator. Click 'Home' to proceed
Access to this app (com.android.launcher) is blocked by the administrator. Click 'Home' to proceed
How can I uninstall or disable RED MDM from Vonino iMart Pro tablets?
The RED MDM application can only be uninstalled through ADB, but this means modifying the device at the software level and we will not do this because at the end of the year it must be handed in as received.
However if you want to uninstall:
Uninstall root-based system applications (video tutorial)
And since the tablet cannot be modified, we will disable RED MDM by resetting the tablet.
After resetting, the RED MDM must be launched once to activate. As we will not press that shortcut, RED MDM will remain inactive.
How to reset Vonino iMart Pro tablet, or any Android tablet or phone from the recovery menu
Any Android device has a recovery menu, where you can reset.
We do the reset from recovery because you can't enter the settings or even if we get to the settings, and if we move quickly at startup, no reset command is available
Enter recovery and choose the option:
Wipe data/factory reset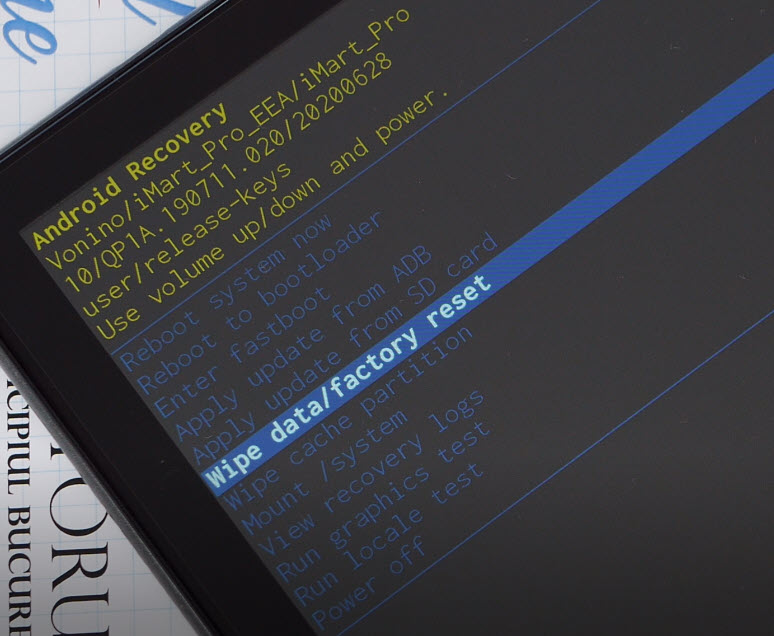 How to enter recovery?
Turn off your tablet or phone
Press Volume Down + Power
Press and hold only until the logo appears (10-15 seconds)
CPL Launcher
https://play.google.com/store/apps/details?id=ru.whatau.cpl&hl=ro&gl=US&referrer=utm_source%3Dgoogle%26utm_medium%3Dorganic%26utm_term%3Dlansator+cpl
Android-like tutorials:
Video tutorial - School tablet Vonino iMart Pro reset and deactivate RED MDM