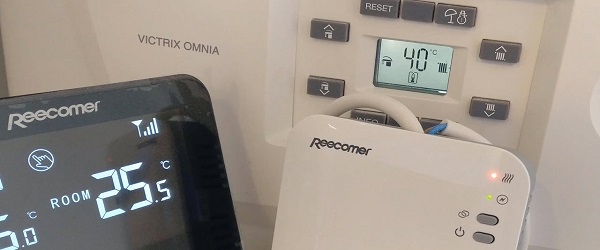 What is it about in the Smart thermostat tutorial for the connection and control center from the application?
In this tutorial (Smart thermostat for the central unit connection and control from the application) I will present you a smart thermostat for the central unit, I will show you how to connect and control from the application
What is a boiler thermostat?
The thermostat is a device that turns off and on the boiler depending on the temperature set by us.
When the temperature in the room drops, the boiler starts. When the temperature rises above the set value, the thermostat turns off the boiler.
Why do we need a smart thermostat?
After all, even with the simplest thermostat you can create a comfortable environment in the house. Then why do we need a smart thermostat?
The smart thermostat has several additional functions that are hard to overlook:
Remote control via internet
Granular programming on temperatures and time intervals
How to install a smart thermostat in the central unit?
In principle, it is quite simple, if you have tied a thread in your life.
At the thermostat you have to deal with four wires. Two go to the outlet and two to the power plant.
At the central unit, you can quickly find out from the manual which are the terminals for the thermostat.
Many central units have those terminals in short, that is, it is blocked when switched on.
In the video tutorial below, you can clearly see the central panel and the terminals to which the thermostat must be connected.
Types of thermostats
The mechanical thermostat on the wire
Electronic thermostat with wire display
The electronic thermostat with radio waves
The smart thermostat that connects to WiFi (this is the richest in functions)
Where did I buy the thermostat?
I have the smart thermostat from the tutorial at the store Leroy Merlin (with my money). They also have I love this smart thermostat
The same model can be found in several places under different brands
Another tutorial about a thermostat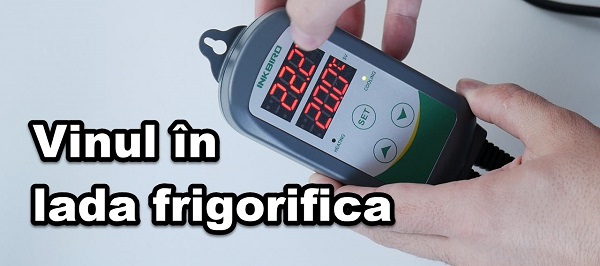 Smart thermostat for central connection and control from the application – video tutorial