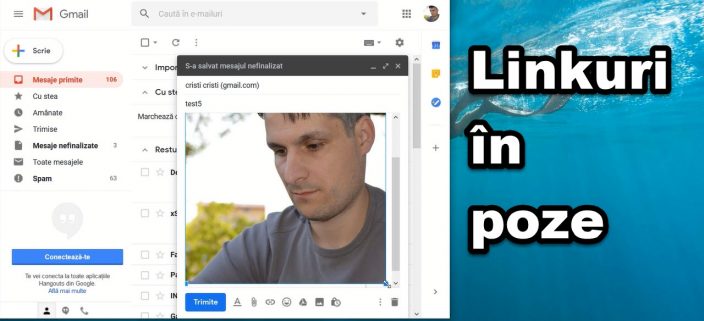 Why would you like to hide a link in a picture sent by email?
The main reason we want to email a link hidden under a picture is that simple links are not too visible in the email. Send link to picture via email
People do not read emails anymore, they only scans quickly and eventually looks at images, so a link will not be accessed as easily as a picture.
For the pranksters.
Another reason you'd like to hide a link in a picture sent by email is that you want to make a fare to your friends or family to send out who knows what sites joking.
How do you persuade the recipient to click on the picture?
You do not have to convince it, but just make the picture interesting and smaller, so it is not very visible, and then the one who wants to see the picture will click on it and will be sent on the link in the picture.
How to send a link to your email photo?
First of all, you need to know that this method I introduced in the tutorial is valid only on desktop gmail.
When we send an email from mobile, we do not have so many options. But maybe who knows, will be available soon and on the phone.
steps:
Write an email from the browser (gmail)
Enter the recipient, subject, and the text of the mail
Insert a photo
Click on the photo and shrink it
Click again on it and click the "insert link"
At the web address, delete the image names and tap the link
Send the email
Helpful tutorials:
Knowing someone's IP address and location on Facebook, WhatsApp, Skype
Shorter links for SPIONI AMATORI with statistics and IP addresses
How can you find out if someone has been on the computer and what he did
Send link in picture via email - video tutorial