Tricks and Tips Android 2017 - phones and Android tablets do not come with a user manual, and even Android has a manual the user to read it from cover to cover, to draw up the phone or tablet's.
Tricks and Tips Android 2017
Fortunately today, I only have to do some searches on Google or watching your favorite site and you find the solutions to your problems.
A few tricks, tips and hidden settings of your Android could ease life.
1. Running back and forth on youtube
This is done by tapping several times to the left or right on the video screen. We fast 10, 20, 30, 40, 50 or 60 seconds, depending on how many times quickly reach the screen.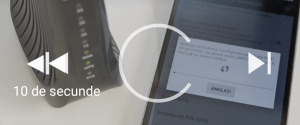 2. Print directly from your phone
Printing documents can be done directly from the phone by installing Google Cloud Print and introduce a normal printers in Google Cloud Print - especially with this tutorial if you please email me the comments.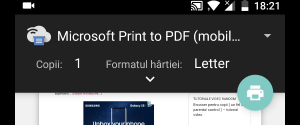 3. Measurements on Google Maps (Google Maps)
Hold down the screen until "pin" that specifically, then opens down menu where we find "measured distance". From here we started moving map as we want. For the sudden change of direction, press the "+" will add a pivot.

4. Split screen (second display screen applications)
This is a feature introduced in Android 7 Nougat, which comes to improve multitasking on Android. This feature has been present for a long time on Samsung, LG, HTC, etc., but now is the native Android, moves well and does not consume resources as a third application. Split screen operation is very smooth and well-portrait n n landscape.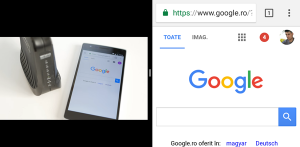 5. Volume up in Google Maps (map gogle)
A big problem of people using Google Maps Navigation, a low volume during navigation. This reduced volume is especially felt in the crowded cities.
Setting the Volume of navigation in Google Maps is: Maps / top left menu / Settings / Navigation / Sound Level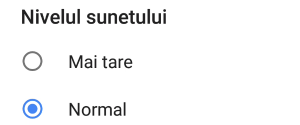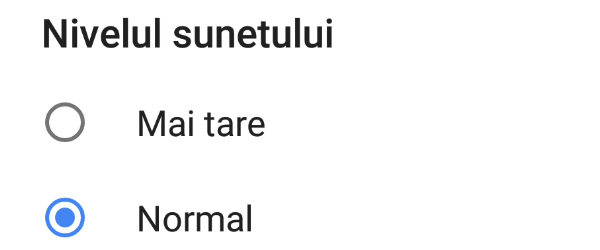 6. Tuner UI (setting hidden)
In UI Tuner you can find new or certain experiments that Google and the phone manufacturer will implement them in future updates. Enable UI Tuner is by tap and hold (press and hold) on the settings button in the notification area (top bar).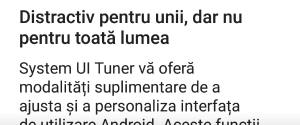 7. Developer Tools
The developer tools find all kinds of advanced settings, which I I made a tutorialWhich helps to change settings less known. Activation is so, go to: Settings / About Phone (about phone) / version number (build number) / here the version number 7 press times.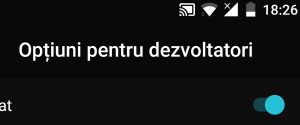 8. Higher speed phone
In the Developer Options Category we find three settings: window animation scale, transition animation scale, and Animator duration scale. Choose values ​​from the 1.0 0.5, effects and transitions faster. You would not believe how big it will be changing.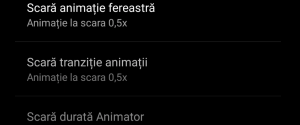 9. Enable finest MSAA Games
Developer options hardware accelerated rendering, you set "Force MSAA 4x". This setting to make beautiful games by smoothing the pixel boundaries.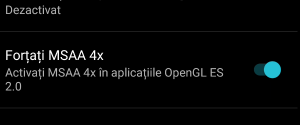 Tricks and Tips Android 2017 - video tutorial