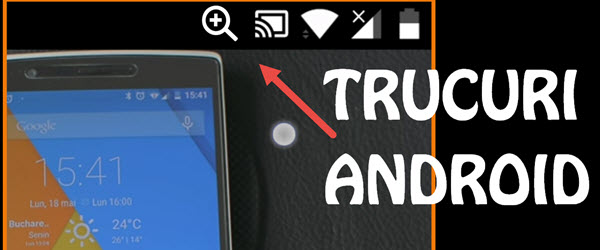 ANDROID TRUCKS AND SHOES THAT YOU DO NOT KNOW

Why do not we have a manual for the Android phone?

It's common at all Android phones, namely the fact that "NO WAY TO USE MANUAL".
If for any other electronic object we have a manual, no matter how small, for Android phones everything is shrouded in mystery. Here we go on the idea that "the phone teaches you to use it", and that everything on mobile operating systems, such as Android and iOS, is intuitive.
The truth is that…

Mobile phones have always been quite easy to use, with their intuitive interface, and they practically teach you how you use your device.
Still, there are still extremely useful settings, undiscovered, and it is a pity.
Anyway, if you are interested, you have here Android manual.

OTHER ANDROID SHADOWS AND KNIVES WHICH YOU DO NOT KNOW

Over time, I've done several tutorials in which I've shown you different settings, explained their purpose and how to modify them to maximize performance and ergonomics on our phone.

What are the Android tricks in the tutorial?
1. Zoom in Google Maps with one finger
2. Zoom into any app, even in a video
3. Keyword search through pictures (Google Artificial Intelligence)
4. Smart Lock, smart phone lock or unlock
5. Search keywords or phrases in text on specific sites (search the page)
What are the tricks in the tutorial?
1. Zoom in Google Maps is a useful function when we are in traffic and we want to zoom quickly on the map from the phone that is caught in the car holder.
2. Zoom in any application, do that, zoom in any application. This is activated by settings / accessibility and helps you zoom even on a video on youtube.
3. Keyword search in Google Photos, a feature that helps you find the pictures you are looking for faster, can look for: objects, faces, locations (sea, mountain, dog, street, bird, Constanta, Brasov, etc.). The app will find all your photos containing one of your keywords.
4. Smart Lock helps you keep your phone unlocked: in certain locations, when connected to certain devices, when it detects a voice or a trusted person, or when it feels like it is being worn.
5. Search for specific words from a longer text on a webpage on a site. For me it is a useful trick today.
ANDROID TRICKS AND TRICKS YOU DIDN'T KNOW - video tutorial