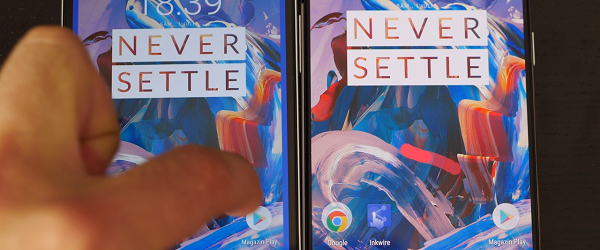 Wi-Fi Display from phone to phone - video and audio
Let's see how we can project the screen of an android phone on another android phone, and that with the sound.
Chromecast Wi-Fi display
A little while ago we introduced Chromecast, a device that will turn the TV into a truly smart TV.
Chromecast can take all kinds of video-audio streams it shows on TV.
Chromecast 2, put you super smart TV
After that, I showed you how to connect a PC or Laptop to a wireless TV, without HDMI or other cables.
Connect PC to TV, wireless, Chromecast
After the two tutorials, we also thought of those who did not have Chromecast, but want to send movies from PC to TV.
Turn a PC into a Chromecast with AllCast reciver
Design video and audio screen on another phone
Today we will do something like this, only the phone will transmit, and the handset will be another phone call. We'll make a kind of wifi display from phone to phone.
Wi-Fi Display from phone to phone with Inkwire
Inkwire is the application that allows us to send the screen together with the sound from the microphone to another phone.
A big plus is that we do not need special conditions to transmit the screen with all the sound from one phone to another. We do not need ROOT, we do not need an account, we do not even need a common network for the two phones.
Phones can be connected to different networks, provided they either are connected to the internet.
How to use Inkwire
1. Install Inkwire on both phones
2. Launch Inkwire on both phones
3. Tap Share on the projected phone and Accept on the receiving phone
4. Fill in the code from one phone to another or send the link
Why is Inkwire good and designing from phone to phone?
1. If you want to show some pictures you can comment on remotely
2. When a close friend needs help, he does not handle the phone
3. For support sessions for people less familiar with the technique
4. For different pranks
How does the Inkwire application or in-app sound work?
You'll notice that once the Inkwire app is turned on, we no longer have any buttons on the screen.
Stop Inkwire is from the notification area, where we can turn off or turn off the sound.
Wi-Fi Display from phone to phone - video and audio - video tutorial