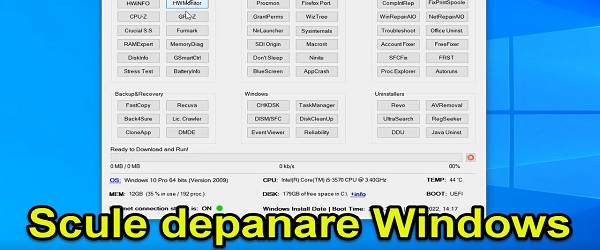 What is the Windows Repair Toolbox video tutorial about Windows troubleshooting tools?
In this video tutorial called Windows Repair Toolbox Windows troubleshooting tools, I will introduce you to a portable program that brings together many tools for troubleshooting, scanning, checking, etc., for the Windows operating system.
It is a very useful software collection for those who troubleshoot Windows, but also for amateurs who want to have tools at hand to solve problems.
What is the Windows Repair Toolbox?
Just like the name "Windows Repair Toolbox", we are dealing with a toolkit that brings together under one roof almost all the software you need to troubleshoot Windows.
Windows Repair Toolbox is portable, which means it can be used on a USB stick. It's perfect, because you don't have to install all kinds of software on your PC, if you offer assistance.
What kind of repair tools do we find in Windows Repair Toolbox
Everything is organized into tabs and categories, as follows.
tools - here we find hardware, backup tools, Windows shortcuts, uninstallers, repair and verification tools and some useful tools
Malware removal - under this tab we find antivirus, antimalware and some maintenance and repair tools
Custom tools - here you can put your favorite software that you did not find in the list
Final tests - in this tab you can do various tests to open files, check internet speed, camera microphone, etc. These are the kind of tests you do to make sure your PC is working properly
Notes - here you can leave notes for the PC user and you can check certain product keys, Wireless passwords and others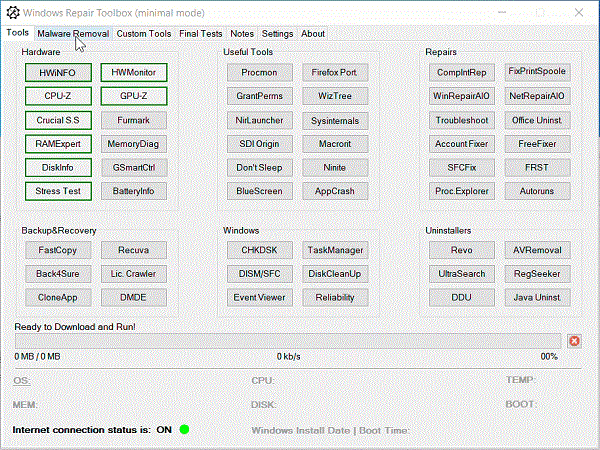 Attention!
Some software in this toolkit can be seen by potential antiviruses as antivirus. They will receive false positive alarms. It's normal when we talk about some more "tricky" software tools.
The official Windows Repair Toolbox site
...
Download Windows Repair Toolbox
...
Related tutorials: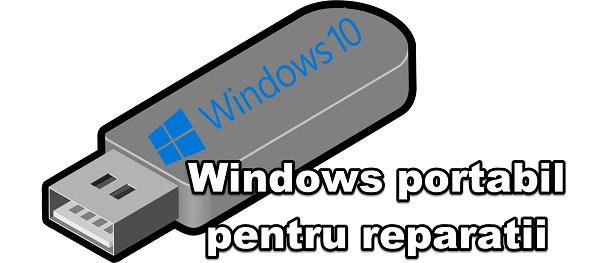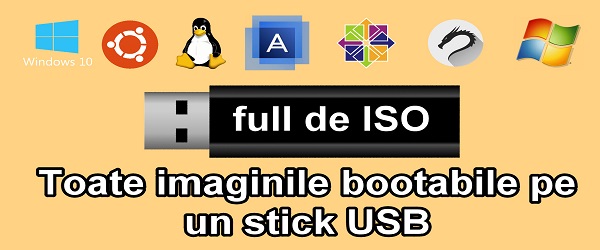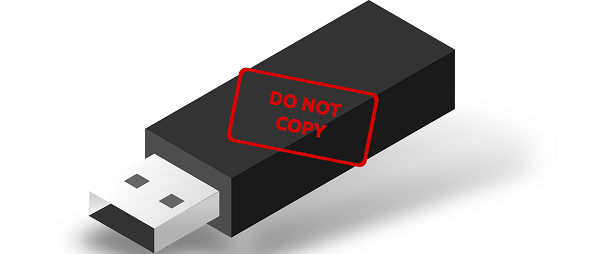 Tutorial - Windows Repair Toolbox Windows Repair Tools