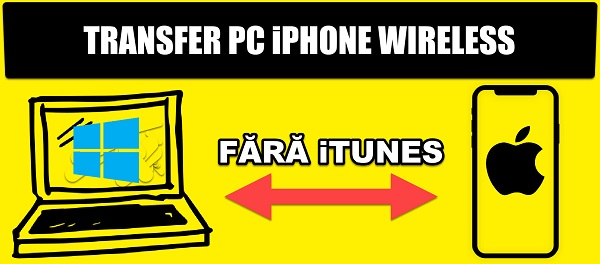 What is the Windows Share tutorial on iPhone and iPad?
In the Windows Share tutorial on iPhone and iPad, it's about transferring files between Windows and iOS or vice versa, using the simple Windows share method.
We will not use the data cable or any applications installed on Windows, such as iTunes. We will transfer files between Windows and iOS Wireless, without iTunes and without third-party software installed on your PC.
Our local cloud for storing files on your iPhone or iPad
Storage on iPhone and iPad is quite limited, this is just because we have to use iCloud payment services, because the 5GB offered for free is not enough, especially as the applications and size of video files are growing more and more. .
The solution is not to buy more space in iCloud, but to use the storage at home, from the PC, to store the files that you generate over time, especially photos and videos.
How can we upload files from iPad to PC, locally without iTunes
Just like in the tutorial Windows Share on Android - files, folders and network partitions, we will use the Windows sharing system. It allows us to make a folder or partition easily accessible from the local network. At the same time we make sure that the sharing settings are well done (see the video tutorial)
For file transfer we will use the application FE File Explorer: File Manager that you find in the App Store
We open the application and add a transfer location with the button "+".
We select Windows and our computer will appear at the bottom, if we made the sharing settings well. Enter the password if you have the Windows password, if you do not choose user "guest".
Now we just have to upload or download files from Windows folders.
File transfer tutorials:
Windows Share on iPhone and iPad - video tutorial