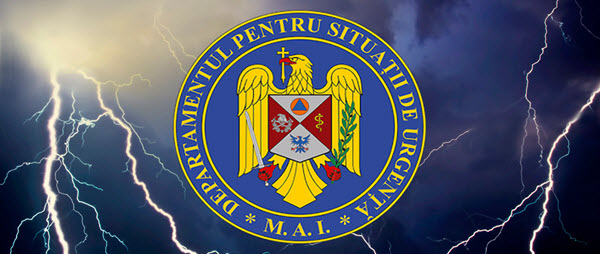 Apply weather push phone alerts with storms, blizzards, floods
The official application warns us directly on the phone by push notifications, when a storm, torrential rain, weather conditions, floods and more are to come; we will also receive notifications about road closures, natural disasters, urgency, etc.
The DSU application keeps us up to date.
As long as the weather alerts could only be received from radio or TV, and as the modern man had some divorced radio-TV, an internet alert solution had to come.
The application is called DSU and is maintained by the Department of Emergency Situations.
Why do I need weather warnings?
Times change, the climate in our country began to no longer resemble what we knew. Storms, floods and tornadoes occur every year. For tornadoes, for example, we are not prepared at all. Faced with the Americans who are accustomed to such a thing, a tornado as small as it makes a breakdown.
The DSU does not make your home more resilient, but it can provide you with information on which to act, starting from the danger.
Careful
The DSU application is not just a weather forecast but warns you when it's the case (when the joke thickens). You will only be notified in the case of bad weather codes or blocked roads or bridges.
Download - DSU for Android and DSU for iOS
Push weather alerts application on the phone with storms, blizzards, floods, closed roads - video tutorial