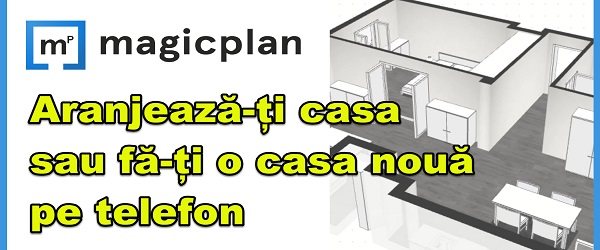 What is the Magicplan tutorial for designing and planning applications on Android and iOS phones?
In the Magicplan video design and planning application tutorial, I will introduce you to the Magicplan application, which is an application that allows smart phone users to configure as an engineer, all aspects related to a home project or renovation.
We were looking for a design application, but not for professionals
We were looking in the Play store for an application with which to plan the furnishing of a house. So, to get an idea of ​​how objects fit around the house.
When you look at plans on paper, it's a wave, but it's different to see everything in 3D, from all angles, exactly as it will be.
Magicplan is a design and planning app for anyone - whaaaaat!
It was exactly the app for nobles like me, who have no idea about design (all respect for engineers).
An application that is easy to use but at the same time has enough options to attack the project in more detail.
What can you do with the Magicplan scheduler?
I wouldn't go so far as to tell him that it is a design application, because I will be listened to by real engineers working on serious applications.
Magicplan is a planning application, which helps us to get an idea, to see what a space will look like if we use different furniture, sanitary ware, etc., etc.
In the free version, you can play a lot and well through the Magicplan application
In the basic version, Magicplan is free for occasional users.
You are entitled to two plans of buildings with a maximum of 50 floors and full options, after which, if you exceed the number of projects, you must pay a subscription.
Obviously, a home user will not exceed the limit of two projects with a maximum of 50 floors.
This means that the subscription is designed for professionals, real estate agents, etc., etc.
Similar tutorials for space design and planning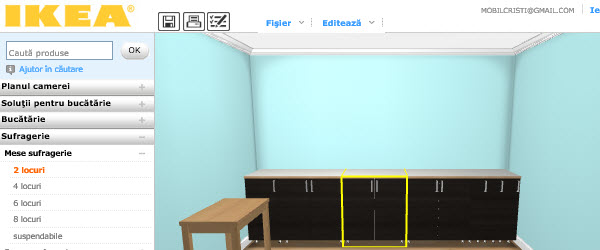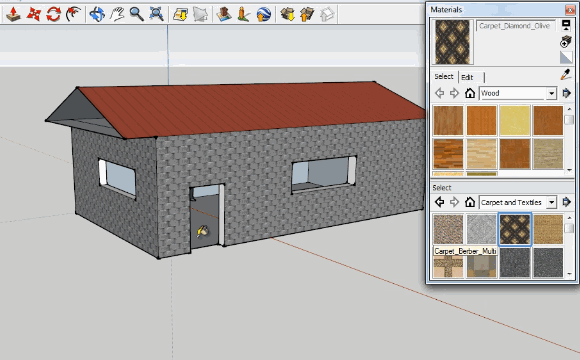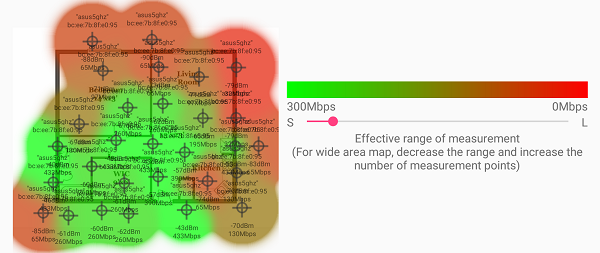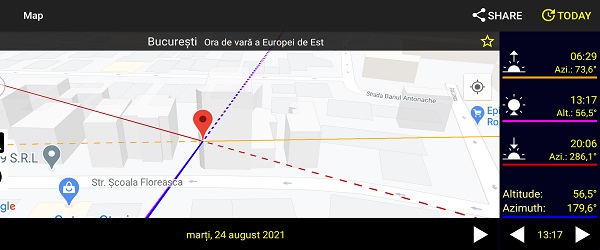 Video tutorial - Magicplan design and planning application on Android and iOS phone