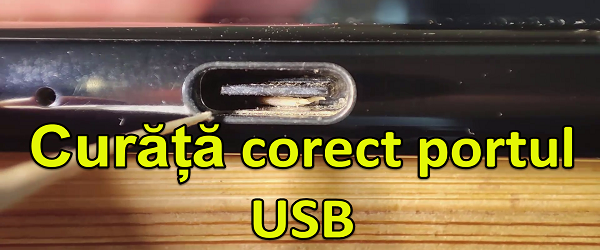 What is this video tutorial about "How do we clean the USB port of the phone"?
Today I will show you how to clean the phone's USB port of impurities, without damaging the port contacts in any way.
CAUTION, the port must not be cleaned with metal objects
The materials used to remove various lint or debris must be poorly conductive. They must also be soft materials that do not damage the PCB on which the port contacts are.
Suitable materials are plastic or dry wood
In the video you will see how I quickly made a very thin tool but at the same time rigid enough to remove impurities from the USB port, using a toothpick and a knife.
The space in the USB port is very small and the toothpick does not enter
A toothpick cannot be used, because it is too thick and does not reach the bottom of the port, where the accumulated dirt is.
It is necessary to thin as much as possible toothpick to get something very thin in the shape of a spatula. With this miniature spatula, we will be able to remove all the dirt from the port extremely easily, without damaging anything.
What mess is in the USB port?
It doesn't even cross your mind what things you can find in the USB port.
Probably lint and hair are in a very high percentage, but also the crumbs, sand or dust can make their home in the USB port of the phone.
I found a wooden chip in the USB port that was sitting there and did not allow the USB plug to make good contact with the port. Because of this, fast charging either worked or didn't work.
Upon careful analysis, I felt that the splinter was quite wet, why I do not know, probably from the sweat in my pocket.
Optionally you can use tubes with compressed air or blow lightly.
Finally, after using the spatula made of toothpicks and mechanically removing all the dirt from the port, you can use a compressed air spray to blow all the dust into the port or you can blow lightly from a distance, so as not to put excessive moisture in the port. phone
Cleaning Tutorials…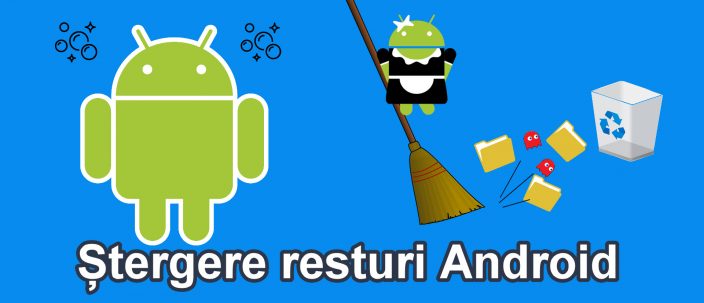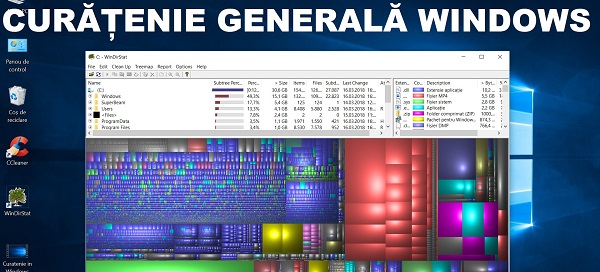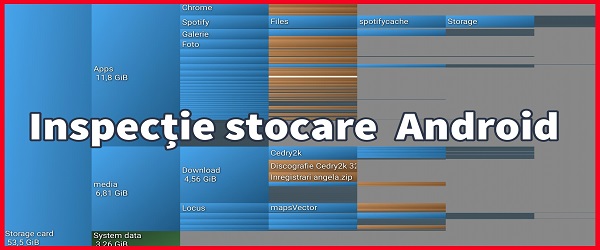 How to clean the phone's USB port - video tutorial