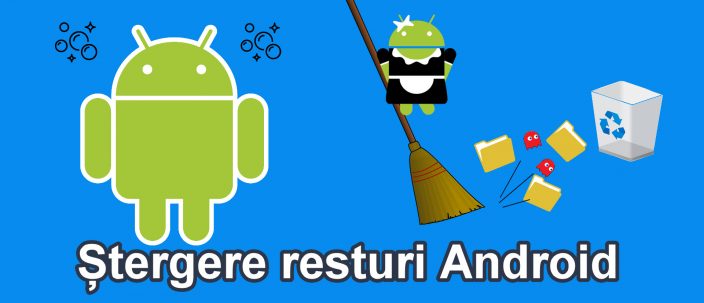 What is this tutorial (Clearing unnecessary scrap in android)?
In the tutorial cleaning the useless scrap in android we explained how to find / delete, the files that are no longer needed, because they were left behind by the uninstalled applications, and the empty folders that are no longer useful on Android.
Where do the empty folders appear in Android?
The empty folders that are found on Android phones and tablets can appear as a result of uninstalling applications, system updates, or they are just there since the system was installed and have never been used.
Where do the files that are no longer needed on Android appear?
A trace of system updates, application updates, and uninstallation of applications can be left behind by files that were not originally part of the installation. So there are files left behind and no longer needed.
Why use applications for cleaning unnecessary scrap in Android, if I have an application on the phone that does this?
As you know Android is one, but with a lot of interpretations, depending on each manufacturer.
There are manufacturers that provide the phone with cleaning applications, but there are many manufacturers who do not do this, or the cleaning application that provides the phone, simply does not have the function of cleaning empty folders.
I made this tutorial so that both a Samsung owner and one from Huawei or Motorola can do the same.
If your phone has these cleaning features, then that's fine, you don't have to install the apps in the tutorial anymore.
"I've heard that Android cleans itself."
"Legend has it that…." If this is the official version, as Android would not need cleaning applications, then why are so many empty folders and unnecessary files left behind, which we stumble upon when looking for something on the phone?
Every operating system needs a little cleaning and order from time to time; That is, any operating system needs little attention.
Android cleaning apps:
Related tutorials:
Video tutorial - Cleaning unnecessary debris from android