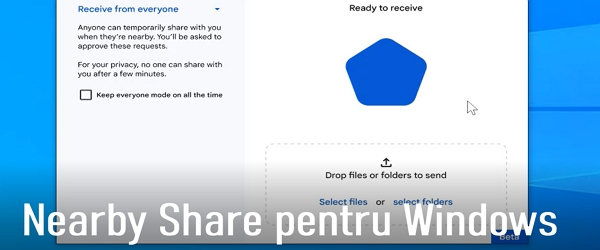 What is Android Nearby Share video tutorial about and for Windows?
Today, in this video tutorial called Android Nearby Share and for Windows, I'm going to introduce you to the new app from Google's Nearby Share, the Windows version.
What's cool about Nearby Share is that you don't need an internet connection to transfer files.
You only need Android phones that have Android version 6 or newer.
What is Nearby Share on Android?
A fast method of transferring files from one phone to another without the Internet.
All phones and tablets with the Android operating system, from version 6.0 to the present, have built-in a feature called Nearby Share.
Nearby Share is a feature that allows Android users to send files to a nearby Android device using Bluetooth and Wi-Fi.
The connection is direct via Wi-Fi or via the Wi-Fi router, if both devices are connected to the same Wi-Fi network.
Bluetooth is used for "shaking hands" or "getting to know each other". Sometimes even Bluetooth can be used as a transfer path, but that's when the fast options don't work for one reason or another.
Everything in Nearby Share works automatically, the user only has to send the file or files, otherwise the function takes care of everything (handshake, Wi-Fi Direct connection, etc.).
Nearby Share now also for Windows
Now Nearby Share is also available for Windows.
That was a big miss for users who have an Android phone but also use a PC
We can send files from the phone to the PC, but also vice versa.
The speed is limited only by the connection with the router or the specifications of the network card in the case of Wi-Fi Direct.
The official Nearby Share page for Windows (not available for Romania)
Download page for the executable from "techspot.com" (executable download link)
.....for more details see the video tutorial
Similar tutorials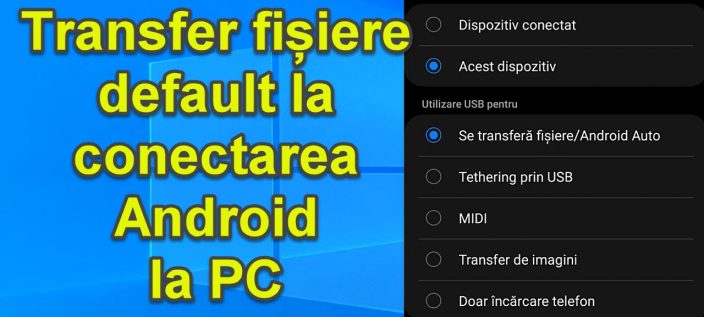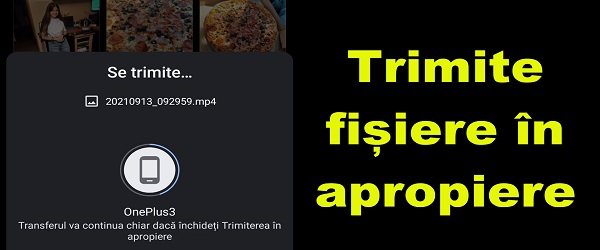 Video Tutorial – Android Nearby Share and for Windows