Automatic shutdown of apps on Android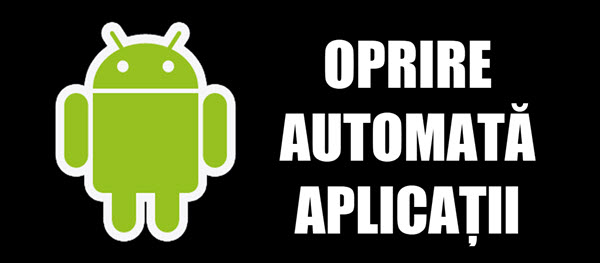 Automatic shutdown of apps on Android.
How do Android apps stop automatically when we get out of them?
If on Windows we're used to shutting down apps when we get out of it, things are totally different on Android.
The Android operating system automatically manages applications that are stored in memory.
Sometimes the Android system decides which apps to keep in memory and to close them.
Why does RAM load on some phones?
There are many reasons:
1. Insufficient RAM (under 2-3 GB of RAM)
2. Bug applications that consume excessive RAM
3. The phone manufacturer did not optimize the ROM for efficient memory management
If RAM is being used excessively, what can we do?
If you have little RAM, or the rom is not optimized for efficient RAM management, you can set your phone to stop applications as soon as you exit them.
This solution, for automatically shutting down applications when we exit, is also useful when we want to save battery - It is known that a charged RAM consumes quite a lot of battery.
How do I stop applications on my Android phone automatically?
In Developer Options, on your phone, you have two options through which you can automatically turn off running apps when you exit them, or you can keep 1, 2, 3, or 4 processes in the background - I mean some apps that you use more often.
Advantages of automatically shutting down applications at the output.
1. Consumption of less RAM
2. Energy saving (battery)
3. Running heavier applications requiring RAM
Disadvantages of automatic shutdown of applications at the output.
1. Applications will be reloaded each time at 0
2. If you do something in an app and get out, it can lose what's not saved.
I have shown you how to do, and you will decide!
Related Tutorials:
Developer Options menu in Android secret
Tips and Tips on Android 2017 - Very Useful
Settings ANDROID BATTERY ECONOMY - all underneath
How do Android phone faster with TRIM
Location by phone number without net SMS

Automatic closing of outgoing applications on Android - video tutorial