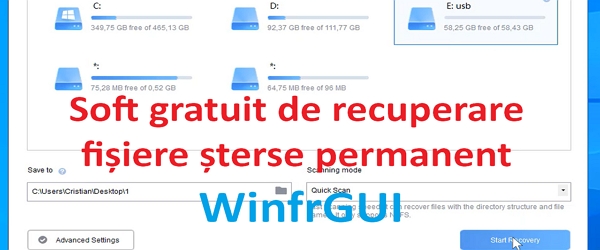 What is the WinfrGUI soft permanently deleted file recovery video tutorial about
In this video tutorial "WinfrGUI software to recover permanently deleted files" I present to you a software to recover deleted files, in fact WinfrGUI is a graphical interface for a utility that works in the Windows command line
How to recover deleted files?
Many people imagine that when you delete a file, it disappears from the storage medium; but it's not like that at all.
Deleted files remain there until those sectors are overwritten with something else
At the time of deletion, only the record related to that file is deleted. And instead of recording, the respective sectors where the file is found are marked for rewriting.
In conclusion, files can be recovered even if they have been permanently deleted
In what cases can the files not be recovered?
Files cannot be recovered if they have been deleted with specialized trace erasing software
The files cannot be recovered if a long time has passed and in the meantime other data has been written to the storage device (HDD, SSD, usb stick, etc.)
What is WinfrGUI?
WinfrGUI stands for "Windows file recovery graphical user interface"
It's basically a GUI for a hidden utility in Windows for file recovery.
As the fin windows utility works in CLI, i.e. in the command line, this WinfrGUI appeared, which makes file recovery easier even by users who are not familiar with using a command line program.
WinfrGUI is extremely easy to use and what's more, it's free.
The options are exactly what you need for an easy experience, even if you are a beginner.
….see also the video tutorial
Similar tutorials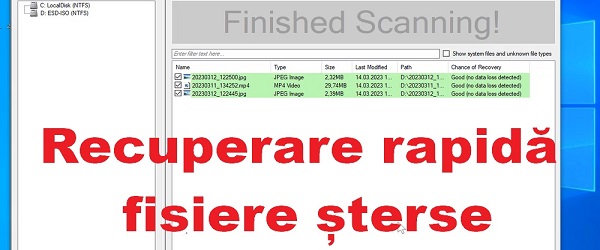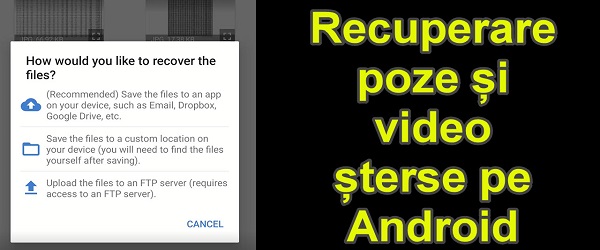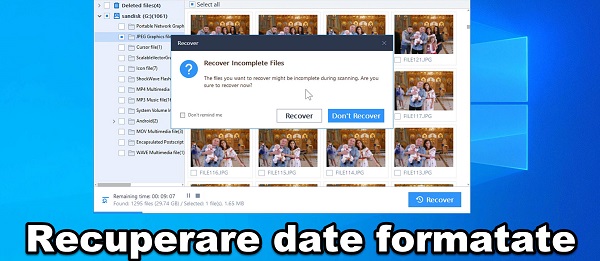 Video tutorial WinfrGUI software to recover permanently deleted files