What is it about in the tutorial Android application Self-declaration
Today I will present the Android application Your own statement of responsibility.
The application contains the various formats of the declaration on your own responsibility, plus the possibility to sign those declarations on the spot.
What do we find in the android application "Declaration of own responsibility"?
From what I saw in the application, its developer took care of updating the statements. I mean, you know, states are constantly changing.
Every week some localities are quarantined and others leave.
The rules regarding the time of departure from the house change, etc., etc.
I've seen that the app is up to date with all the changes, and that's a commendable thing.
What does the Declaration application lack for its own responsibility?
On the side of up-to-date updates, it's ok.
On the side of ease in completing it is ok.
On the signature side, however, the option of signing with a scanned signature should be added, just like a Adobe Acrobat Reader
Currently only the finger signing option is offered on the phone screen. This, even if it is a convenient option, would not be OK from a legal point of view.
I hope that the developer of the application will take the work with the signature, as a suggestion, not as a criticism.
My opinion about the Android Application Your own statement of responsibility.
I like. The application is simple, ad-free and very intuitive.
It can't be simpler, it's like a kind of "simple Apple".
You have to choose only the statement, which after completion goes to "my statements".
As I said above, if it were completed with an option to scan the signature on paper, and posting in the signature field, it would be great.
Comparison between "Android application Declaration of own responsibility" and the official method
Official method consists of downloading the PDF from the official news site. After downloading the PDF we have two options:
We print the PDF with the declaration on our own responsibility and sign it on paper.
We open the PDF in Adobe Acrobat Reader on the phone, complete and sign, either with your finger, either with the scanned signature, as in this tutorial.
Method with the application Declaration of liability it is much simpler. All you have to do is open the application, where you will find all the types of applications, which you will complete and sign quickly. So it's easier.
How legal is one method or another to complete the declaration on your own responsibility?
As for the legal dimension, I don't know what to tell you.
At first glance, the method of denouncing the scanned signature on paper seems to be more legal.
Please, those of you who are good at legal matters, write to us in the comments section on the legal dimension of such acts.
Tutorials similar to declarations, signatures or PDF completion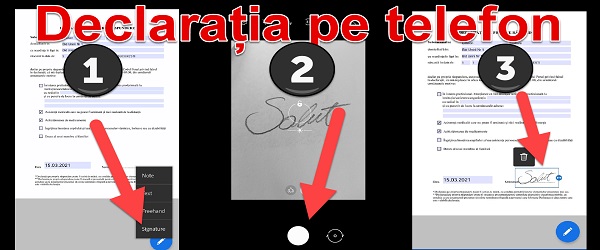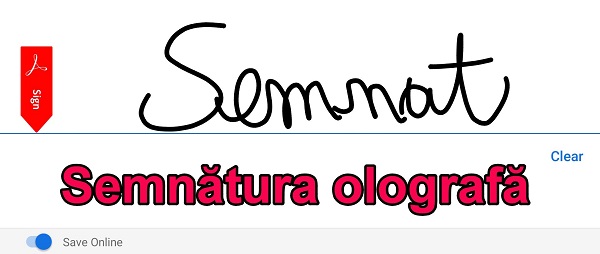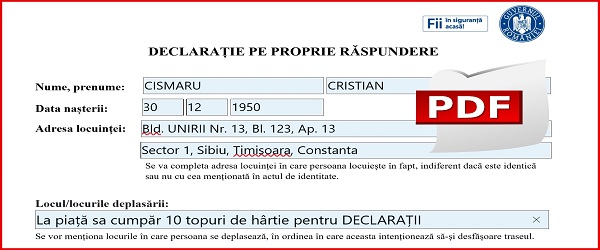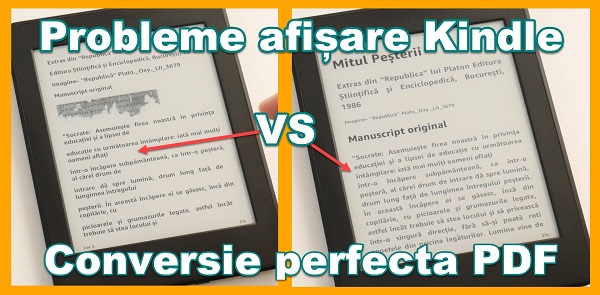 Video tutorial - Android application Statement of responsibility