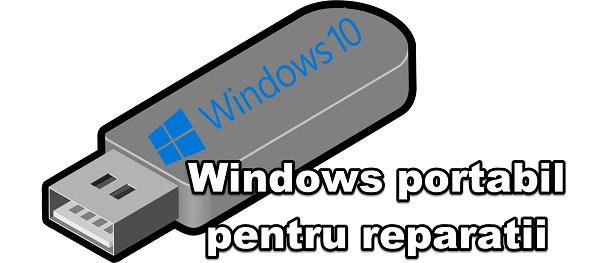 What is this tutorial for?
In the tutorial "Portable Windows for PC Troubleshooters" you will see how to make a portable CD / DVD or USB stick, which we will have all kinds of applications, and which we will use to troubleshoot the computer.
It is a good idea for every PC user to have such a portable operating system, with which they can intervene in case of problems with a stubborn virus, partitioning, bootloader
How to make a CD / DVD or USB stick with portable Windows for PC troubleshooters?
To make Windows portable we will use an extremely easy to use application, called Aomei PE Builder. With this application we will be able to make Windows portable by 32 or 64 by bit, and in addition we will be able to put on that portable Windows and drivers or other portable software.
The Aome PE Builder application is extremely easy to use, as shown in the tutorial. All you have to do is scroll through the wizard and finally choose what you want to do: Burn a CD / DVD, make a USB stick or make an iso image, which you can burn later.
What does a portable operating system use us for?
The advantage of a Windows or even Linx laptop is that you can use a PC without turning on the host operating system.
Another advantage of a portable operating system like this is that we can put on it all kinds of software tools, drivers, anti-malware, with which to troubleshoot the PC without starting the host operating system.
From where we download the application for creating portable Windows
Apart from the actual application, I recommend you to put some portable software there, just like I did a video tutorial with the folder.
Download portable applications
Related Tutorials:
Video tutorial - Portable Windows for PC Troubleshooters