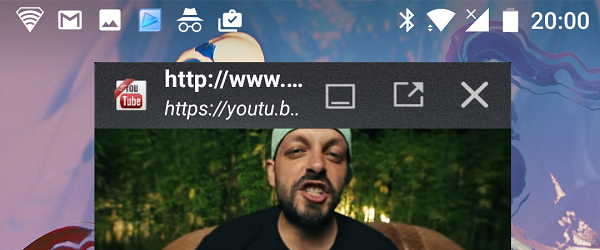 Listening to music on YouTube Android screen off and phone locked.
The USA can listen to music on YouTube Android app with the screen turned off, ie your phone locked with YouTube Red.
Red YouTube is not available to us, what?
To listen to music on your phone from the Android YouTube app, we must use the alternative method. Some time ago we presented a method that involves using the Firefox browser.
New method for music on YouTube Android phone screen off and locked, and a bonus feature
I find the app in the Play Store GPlayer which makes the whole process super easy.
Listening to music on YouTube with your phone locked?
1. YouTube Android app, on your favorite video that you want to listen in the background.
2. Click the arrow to share (reference).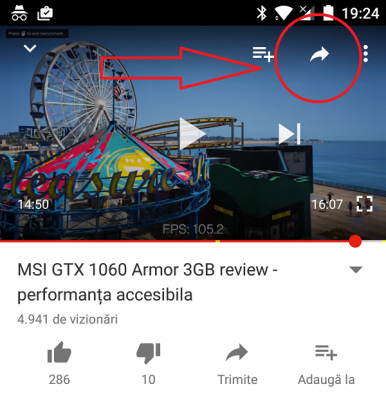 3. Choose from the list GPlayer application.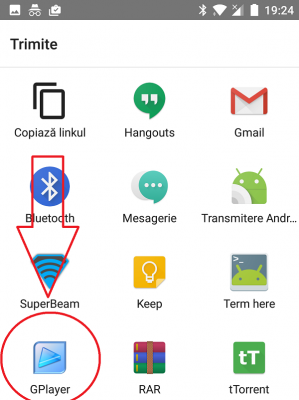 4. Now you have a player on the screen PiP (picture in picture).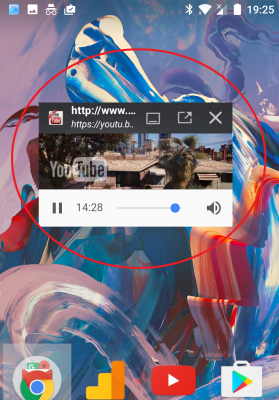 Related tutorials:
Download YouTube channel with all the original files
Dark Mode Enable Youtube and the new interface design material
Automatic start YouTube, Facebook, Windows startup files

GPlayer comes with a bonus PIP
Picture in Picture function bonus helps us to watch a video on YouTube, no matter where we are on Android. No matter if you're in Chrome, you play a game that you're on Facebook, window video from YouTube will remain in the forefront.
Listening to music on YouTube Android screen off and phone locked
Handling the player on the screen
Once the video window appears on the screen, it can not be closed anyway, that does not respond to or back home. Even if you stop task manager will not disappear from the screen Payer.
Controls are simple:
1. Touch Payer window with the upper hand and there will be a bar to maximize, minimize and close.
2. At the bottom, if we tap, we're gonna play / pause, mute button and the scroll bar
3. In the bottom right corner if we can keep and draw a higher or lower Payer.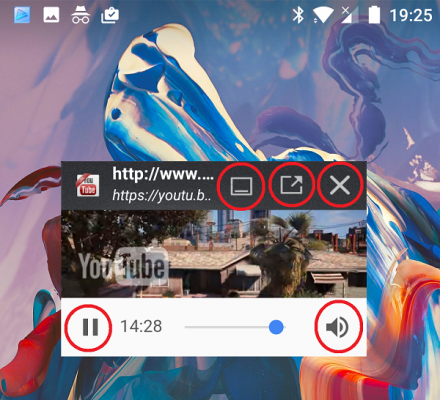 Video tutorial - How to listen to music on YouTube Android with the screen off and the phone locked
Video tutorial - Msi GTX 1060 Armor 3GB review - peace of mind and performance