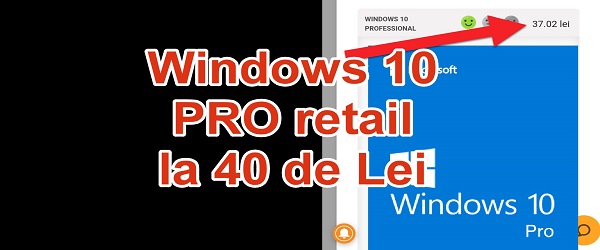 What is the Windows 10 Pro RETAIL 40 Lei tutorial about?
In this video tutorial, which is not really a tutorial but more of an information, I will present you a site where you can buy the Windows 10 Pro RETAIL license for only 40 lei. REPEAT RETAIL license, not OEM.
What is the difference between RETAIL and OEM licenses
OEM - is a single-use license, which can be used only once, on a single PC - it "sticks" to hardware
RETAIL - is the license that can be reused, but can be installed on a single PC - does not "stick" to hardware
Where do they get so many licenses from?
Lately I have witnessed an explosion of sites that sell retail licenses.
I didn't ask where those sites got so many licenses from.
I haven't come up with an answer, but I suspect something.
Considering the way of activating the licenses, or rather, the way of reactivation, I suspect that these are licenses "reused" from disused hardware or reinstalled with Linux or another OS.
How to use the key and how to activate the license.
The moment you buy the license, you will immediately receive an activation key in your account and by email.
Windows 10 Pro RETAIL 40 Lei
* affiliate link
You use the key to activate Windows in Settings / Update and Security / Activation, but ATTENTION, the key will not work and this is normal, do not be scared.
The next step is to go to Settings / Update and security / Activation and here choose activation by phone. After that, choose the country and some phone numbers and a long code will be displayed on the screen.
Call one of the phone numbers and follow the steps. At some point they will ask you for that long code. Enter the code and follow the robot's steps, and when it asks you on how many PCs the key has been activated, they want you to choose "1".
Finally you will receive another long code that you have to enter in the fields of the activation form and finally press the activation button and you're done.
Windows 10 tutorial: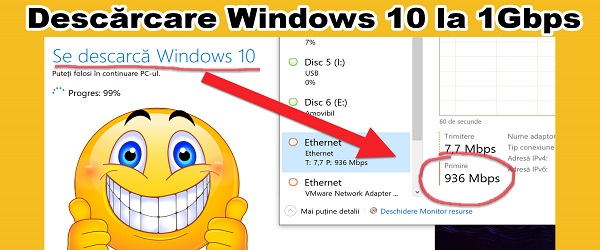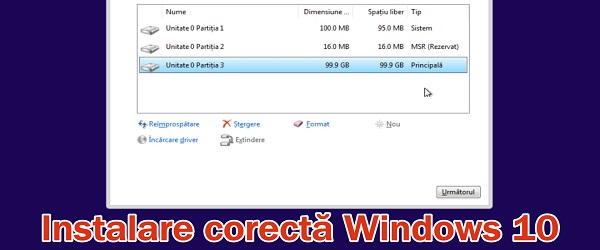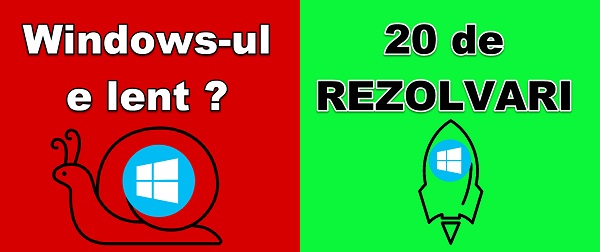 Video tutorial - Windows 10 Pro RETAIL 40 Lei