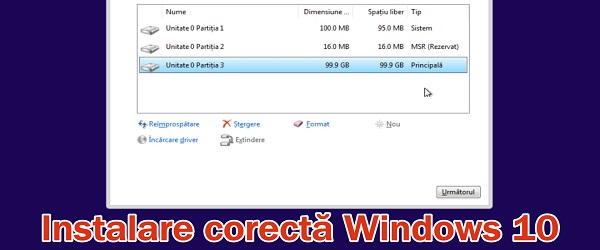 What is this Windows 10 installation tutorial about?
This Windows 10 Installation Tutorial is obviously about installing the Microsoft operating system, called Windows 10.
We will go through all the steps from the initial boot, going through my favorite settings during the configuration and until the complete installation.
This tutorial is part of the Windows 10 installation tutorial series
This tutorial is about the actual installation of the Windows 10 operating system. If you want to see how to download the ISO image with Windows 10, where to download Windows 10 and how to make a USB stick with Windows 10 or a DVD with Windows 10, you need to see the tutorial below below: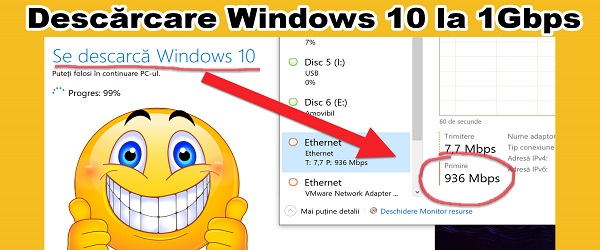 After you see how to download Windows, where and how to make a USB stick, go back to this tutorial to see how to install Windows 10.
Before you start: BACKUP !!!
It is very important when you reinstall, that is, when you install Windows 10 on top of another Windows, that it will be deleted and backed up.
Maybe you have files saved through the C: \ partition that you don't know about. Maybe you have all sorts of things saved on your desktop. Regardless, it's a good idea to back up, that is, to save your data to another storage device.
If the computer you are installing on Windows is new or the disk you are installing is new, then you have no reason to back up.
Important Windows 10 installation steps:
Insert the USB stick or DVD and turn on the PC while pressing the key that will take you to the Boot Menu (usually F12 or F8)
Choose the version of Windows you want to install (32 or 64-bit).
Choose your language, format and keyboard.
in the next window click on "Immediate installation"
Enter the key or press "I don't have a product key"
Choose your version of Windows 10 (Home, Pro, etc.)
Accept the terms and conditions
Choose custom installation: Install Windows only (complex)
Select the storage where you install and press the "New" button
After the partitions have been made, select the main partition and click "Next"
After restart select the region "Romania"
Choose the keyboard
Choose "Personal Setup"
Choose "Offline Account" from the bottom left
Choose from the bottom left "Limited Experience"
Choose the name
Leave the password blank if you want to log in without the password
Choose "Do not use online speech recognition"
Choose not for location
Choose not to find device
Choose "Send required diagnostic data" (ie lesser harm)
From now on it depends on each of you which options you choose, I said "NO" to all.
You can print the above steps to make it easy to install.
Other similar tutorials on Windows 10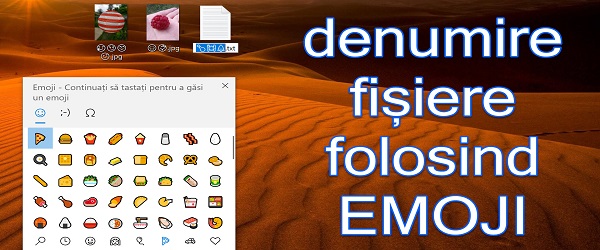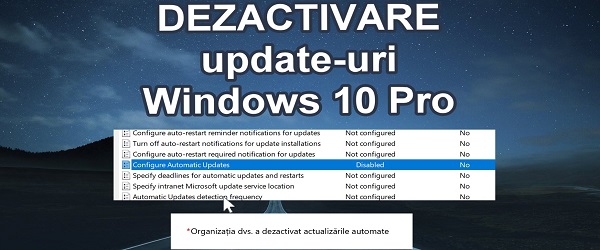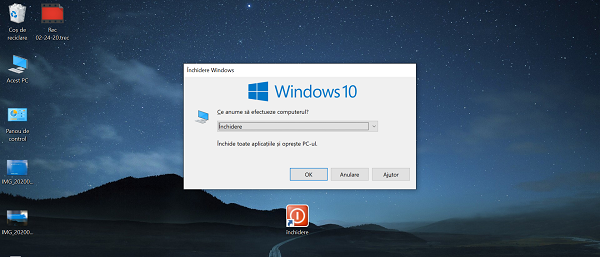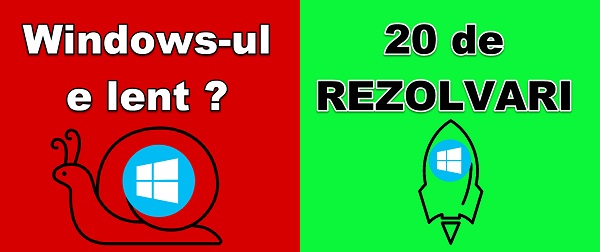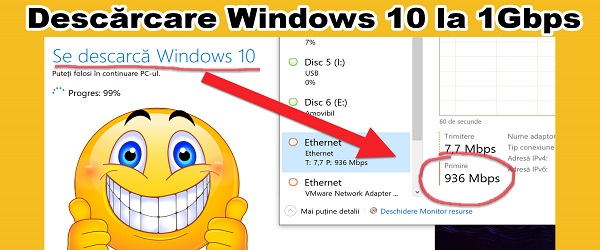 Video Tutorial - Windows 10 Installation Tutorial