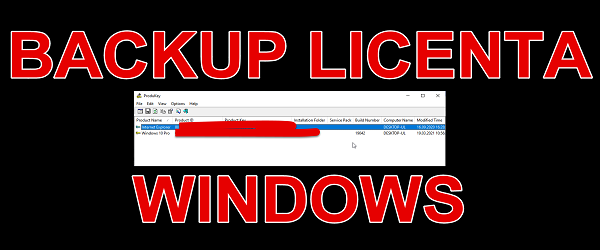 What is the Windows License Information and Backup Video tutorial about?
In this video tutorial called Finding information and backing up your Windows license, I'll show you how to find out about your Windows product license.
We will also see how we can see what product key we have, to back it up.
Why it is good to find out what type of license we have - OEM, RETAIL
If you want to upgrade your hardware, that is, buy a new laptop, a new PC or maybe you just want to change the motherboard; It's good to know what kind of license we have.
What is an OEM license?
The OEM license is permanently related to the hardware and can only be used once on the laptop or desktop on which it was registered.
The OEM license can be called a "single use license"
What is the RETAIL license?
This license may be transferred to another PC, provided it is uninstalled from the PC on which it was originally used.
The RETAIL license can be called a "recyclable license"
How do we know what kind of license we have, OEM or RETAIL?
To find out what kind of license you have CMD and order slmgr /dli
For more details, place your order in CMD slmgr /dlv
How can we see the product key so we can make a backup
For PCs that you purchased with a license from the store, in CMD with administrator rights, give the command:
wmic path softwarelicensingservice get OA3xOriginalProductKey
If you have a license purchased from the store or a digital one, use the ProductKey application from NirSoft
CAREFUL:
If you want to make a tutorial on how to move a RETAIL license from one PC to another, please write to me in the section comments.
Similar tutorials on Windows licenses: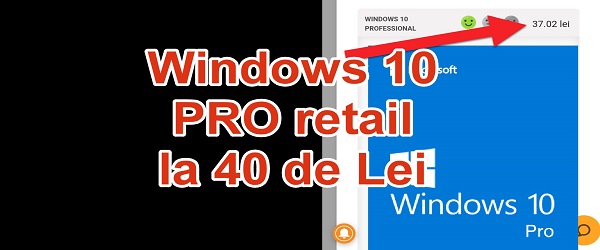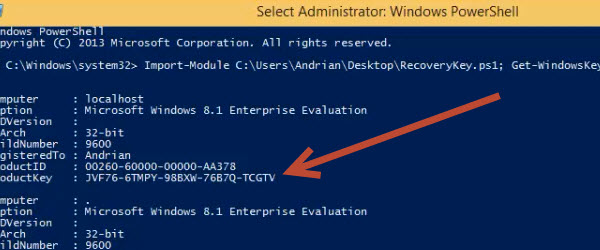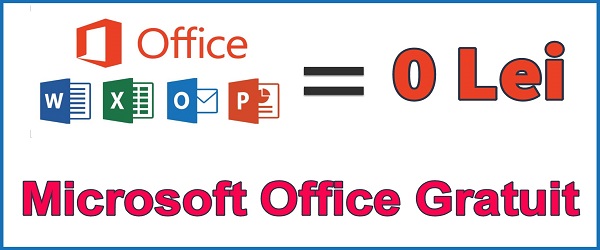 Video Tutorial - Learn Windows License Information and Backup