The best wireless printer or multifunction laser
When it comes to printers and scanners, the market is full of all sorts of products, and users are really embarrassed. Largely we have laser and jet printers, or multifunction laser or jet. Color or monochrome, now depends on the needs of each.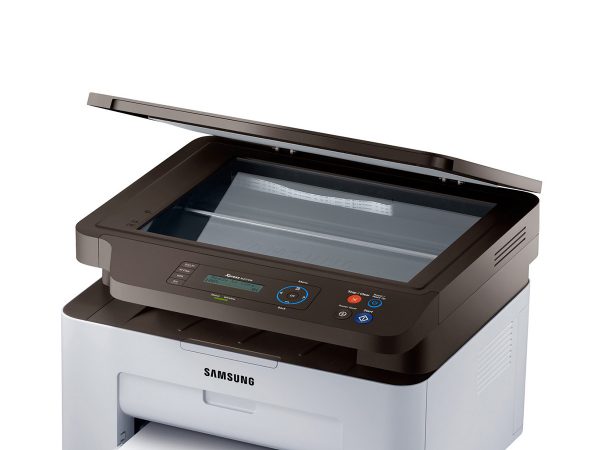 Advantages of JET printers (ink)

1. I'm very cheap
2. I can print on all sorts of materials
Disadvantages of JET printers (ink)

1. Cartridges are expensive
2. Big cost per page
3. You need black and color cartridges for any printing
4. The cartridges dry out over time
Advantages of LASER Printers

1. Low cost per page
2. The cartridges do not dry out
3. Fast print
4. Monochrome (black only)
What are multifunctionals?

A multifunction device is a device that has a printer and scanner, and can do several operations.
What can a multifunction to an ordinary printer do?

1. Copying documents without a PC (Xerox style)
2. Scanning documents in digital format
3. Scan documents into editable text with OCR
4. Scan old family photos for PC storage
What to choose between the jet and laser printer? Which is better, the jet or laser printer?

If you want a complete guide on purchasing a printer or a multifunction machine, differences between technologies, etc, I invite you to watch printer purchase guide.
Samsung M2070W - Multifunction Wireless Laser
Samsung Laser Printers and Multifunction
Printers and Multifunction Laser with Wireless
The tutorial multifunction (Samsung SL-M2070W) is a monochrome laser model, ie it only prints black. In addition, M2070W also has wireless, which means we can connect to it wirelessly.
Wireless connection to Samsung M2070W is done in two ways:
1. Connect to the local network, that is, the router
2. Connect via Wi-Fi Direct, that is without a router
No matter how you connect to your Samsung printer or multifunction printer, you need Samsung applications for PC or Mobile.
For PC
for Android
For iOS
Also related to printers, cartridges, printing:
LightScribe a simple disk printing technology - HD video tutorial
How to Charge Printer Cartridges with Cheap Recharge Kits - Video tutorial
PDF Signature without Printer and Scanner
The best wireless laser printer or multifunctional - video tutorial