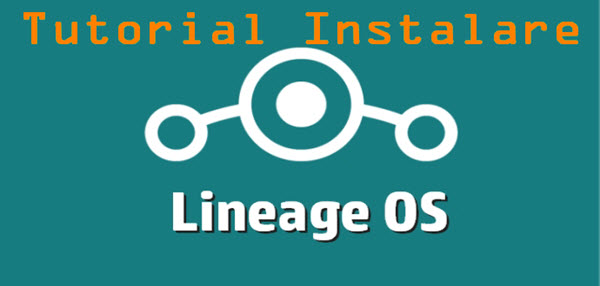 Install LineageOS
How to Install LineageOS the former Android Cyanogen ROM
LineageOS is the continuation of the famous CyanogenMod, the Android ROM preferred by the vast majority of enthusiasts and those who have been tired of the Samsung, LG, HTC, Huawei ROM ROMs, etc.
When we buy a new phone ...
When we buy a new phone or even a second hand, they are fresh (even sh), because they either have the freshly installed ROM or reset.
When it's new, any phone is moving very well, this for a few weeks / months.
Why are the phones going wrong after a few months?
Whether they have a heavy interface, or the stock ROM has been rushed, the phones do not seem so good with the passing of time.
Reasons why phones slow down after a while:

1. Many applications are installed.
2. It loads excessive storage (cube youtube, chrome, facebook).
3. The graphical interface is too cumbersome (Samsung, LG, HTC).
4. Basic applications receive some buggy updates
5. phone has not implemented TRIM well for managing internal memory.

LineageOS, option number 1 after ROM stock.
LineageOS is a ROM made to give the user the most enjoyable experience for a longer period of time.
The optimizations at the graphical interface level and hardware management make LineageOS the first option for those who do not understand the stock ROM.
But there are other ROMs!
Indeed, there are a lot of custom Android ROMs, but I do not know how many of them you can trust. Today, when personal data is so hunted, few ROM developers can be trusted.
Over time, the Cyanogen team, now LineageOS, has shown that it is not worthwhile to endanger the brand hardly built in so many years.
A developer who came out yesterday on the market, lets him steal user data, because he does not have much to lose.
But what about the stock ROM on the phone?
We have absolutely nothing if it moves well. I do not recommend anyone to change the ROM if it is good and does not give any signs of fatigue.
Stock stocks are best suited to your device and should be the rum that makes the most of hardware.
For example, on OnePlus 3, I tried a lot of Camera applications and none worked as well as the basics. There are cases when stock ROMs eat our nerves on bread, and in this case I have to call a rum like LineageOS.
Why do we need - LineageOS installation.

1. Bootloader unlocked on your phone or tablet
2. Custom recovery installed on your phone
3. LineageOS ROM for your phone (zip)
4. Gapps for your version of LineageOS (openGapps)

Installing LineageOS the best ROM cutom Android - video tutorial