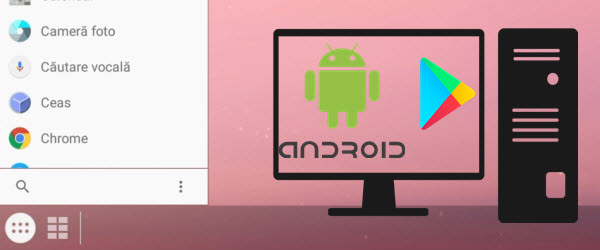 Installing applications and Android on PC - with the Play Store
The beauty of a personal computer (PC) lies in its flexibility - meaning you can install any operating system you want, as long as you know what you're doing and save your data first.
Why is not Android and PC (official)?
The Android operating system was built on the idea of ​​serving on mobile devices. I think that even in the most beautiful dreams, Google has not seen the incredible success that this operating system has known.
Find built for mobile, Android has been written for ARM, a processor different from desktop processors, with another set of instructions. Mainly ARM is a simpler processor that is thought of for simple operations and low consumption.
Since Android is released?
The Android operating system was launched in 2008 as a test, but it's more likely to enter the 2009 market. I mean, 8 for years Android has come from an immature system to a system that took the whole planet by surprise.
When Android came to the market, it was already cluttered.
Interestingly, when we entered the Android market, we also had other operating systems:
Symbian
Windows Mobile
iOS
What is Android-x86?
It is a group of developers who are porting Android on the PC, ie on the x86 instruction set, instead of ARM.
The mission of these developers is quite difficult because they need to make the system work on as many devices as possible with different hardware.
Android x86 is not a warranty solution!
The Android-x86 project does not offer compatibility warranties, so I do not recommend installing it permanently on the hard drive.
USB stick with persistent partition.
At noon, after running the android, it loses its settings.
Write me in the comment box if you want to prepare a tutorial to show you how to make an Android stick with a persistent partition so we do not lose the settings after stopping.
Why do we need to install Android apps and systems on your computer?
Related Tutorials:
Installing applications and Android system on PC - with Play Store - video tutorial