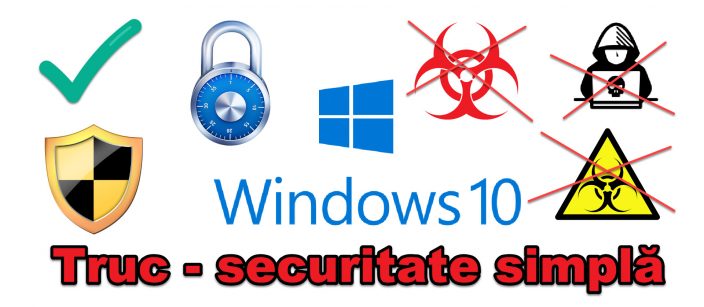 What is the "Simple Maximum Security on Windows" tutorial about?
In this video tutorial you will see how to set up accounts on Windows so that the operating system is secure. Simple simple security setting on Windows.
The mistake that many Windows users make.
When installing the operating system Windows, users remain with the account created at installation and no longer bother to create other user accounts for family members or acquaintances who will use that PC.
That account created during the installation has elevated rights by the Administrator.
Why is it wrong to use the installation account?
In fact it is not wrong to use that user account that was created during the installation, but it is wrong to still use it with administrator rights.
An Administrator rights account can do anything on the PC, from changing important settings to installing and uninstalling programs.
Once you have the right to install software on your PC, you can also install malware, ie remote server programs, spyware, viruses, etc.
How to solve the rights issue on user accounts.
No matter how many antivirus, firewall and antispyware solutions we use, in the end if we have administrator rights on the PC, we can do anything and install malware without any problem, even if the security programs warn us. We're just bosses, aren't we?
The simple solution is to make another administrator account and the current user to receive restricted rights. Thus, each time you want to install a program, you will be asked for a password, the same password that you set on the newly created account with admin rights.
Fewer rights = safer "as in a dictatorship"
Thus, with a few quick settings, you can block the path of viruses and other malware and you can protect your PC from the curious eyes of acquaintances and the "sticky" hands of children who click on anything and install absolutely anything that gets in their way. .
Related tutorials:
Video tutorial - Set up simple maximum security on Windows