Mount vlog style with pictures, videos and music on Android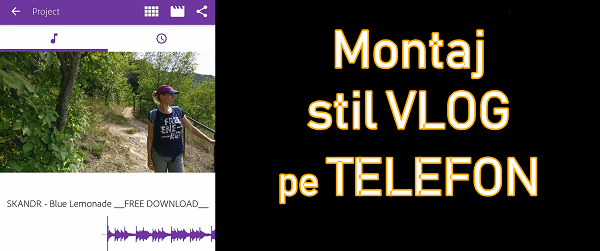 Too many pictures on vacation and too ...

When we go on vacation, especially in recent years, we do a lot of pictures and filming. Finally, there are too many and many of them are not that exciting.
Pictures and shootings in one montage, on music.

A good idea is to make a multimedia fitting with pictures, filming and favorite music. This installation is like a slideshow and has a modern air, something like vlog.
We did this on our PC

I have shown you in a previous tutorial The best application for creating an automatic slideshow, but that was on the PC, on Windows. Today I'll show you how we're doing a multimedia install on Android.
Adobe Clip, a larger application than it seems.

To be able to do a multimedia installation or a hybrid installation, as some say, we will use an Adobe application from Adobe, called Adobe Clip.
Adobe Clip is a free application that is extremely fast and is also free. The only requirement is to make an Adobe account, which is a super easy job.
How do you make a vlog style fitting with pictures, videos and music on Android?

1. Put your pictures, videos and music in a folder on your phone
2. In the adobe Clip to My Projects, press the PLUS button
3. We select the pictures and videos and press to choose the Automatic or Freeform mode
4. In both modes you can change the background, and in Freeform mode you will find more options
5. When done, click Share and Save to Gallery:
6. The final exported assembly will be found in the phone / storage / Adobe Clip / Clip Export
Conclusion multimedia assembly with Adobe Clip.

How free is Adobe Clip, the results are great.
In Automatic mode, you practically do not have to be good at anything, it's so simple.
In Freeform mode you have more options, but also more headaches. If you're better, you'll find a bunch of tools here for you.
Android Tutorials Android:
Mount vlog style with pictures, videos and music on Android - Video tutorial